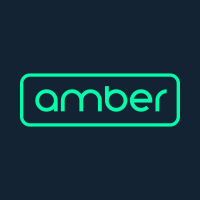 Digital Marketing Executive (Entry-Level) at Amber
Apply to Amber
Amber is a new way to buy power, designed for a world powered by renewable energy. We give customers direct access to the real-time wholesale electricity price as it varies every 30 mins and the technology to shift more of their energy usage to the times when cheaper renewables are available in the grid. It's a cheaper way to buy power and the fastest way for Australia to reach 100% renewable energy.
We are growing rapidly and have thousands of customers who love what we are doing and a great product that will play a significant role in driving Australia towards a renewable future. We are backed by Australia's leading VCs (including Square Peg Capital and Main Sequence Ventures), impact-focused investors and individuals, and most recently by
Commonwealth Bank
.
We're now at a critical moment in taking the business to real scale as we disrupt a huge market for the better. We're committed to building a diverse and inclusive workplace and a great culture of people who love coming to work to build a better world. You'd be a part of a rapidly growing team of over 35 with expertise across energy, technology, marketing, and operations.

About the Role


As the Digital Marketing Executive you'll be working in a growing team, focusing on connecting customers with the magic of Amber and helping build our marketing engine to rapidly take Amber to 100,000+ customers.


In this entry-level role, you will have the opportunity to learn about performance marketing and build skills in paid media & advertising - how to put the right message in front of the right people at the right time. From on-the-job training, you'll learn a great deal about how a modern, innovative company engages digitally with its prospective customers, and as your experience grows you'll take on more responsibility within the marketing team.


Key Responsibilities


Upskill on end-to-end ad campaign delivery across Paid Search, Display, Video, and Social channels, including Facebook, Google, and YouTube Ads, with the guidance from senior marketers
Manage the Amber ad accounts day-to-day with support from the Performance Marketing Manager, optimising to constantly drive more impact 
Launch new ad creatives in the market, working closely with both internal creative teams and external creative agencies to iterate based on insights
Ideate, setup and monitor A/B experiments to provide rapid feedback and drive growth
Maintain the correct tracking & tagging infrastructure to gain visibility into performance, in collaboration with the tech teams
Report across all of our paid media activity and think critically about the results
Expand to support brand marketing campaigns from launch to optimisation to reporting
‍
Key Requirements


At Amber, we want to hire self-starters who are eager to learn, and are comfortable working in a changing environment. Some of the key traits we are looking for in this role:


You're a problem-solver - you embrace challenges, think on your feet and work strategically to find solutions
You're a fast learner - you love understanding how things work and why and look for ways to improve
You're persistent - you will be working in a fast paced and changing environment and work well in difficult situations
You're interested in marketing - you are keen to learn more about advertising and digital marketing
You're analytical - you love data and quantitative analysis and have a way with numbers

Minimum qualifications:


Bachelor's degree or equivalent practical experience
Effective communication and interpersonal skills
Solid base of IT with experience in Microsoft Office Suite and/or Google Workspace
Competency in basic data analysis and data-driven thinking
Passion for technology, energy or the environment

Ideal, but not required:


Experience working in fast-paced organisations

Benefits


Be part of a growing technology startup that will shape the future of renewable energy in AU
Exciting coworking location in the CBD
Flexible working hours with provision for regular work from home arrangements
We offset 100% of your carbon footprint for as long as you work with us (via Nul)
Equitable gender neutral parental leave policies
An external Employee Assistance Plan for mental health support
Competitive salary and equity)
Annual Learning & Development budget to support your personal growth

This is a full time role based in Melbourne. Due to Covid, we mostly work from home, with a few days a week catching up in a coworking space in the CBD when possible. We expect to remain Melbourne based but maintain flexibility between the office and WFH.

What we believe a great team looks like


We put the customer at the centre of everything we do. Whatever it is we are doing, it's always with a viewpoint that this will help our customers, whether that's 10,000 customers right now, or 1 million customers in the future.
We are willing to take calculated risks on bold ideas. We seek to do things differently and are willing to try creative ideas if we believe there is significant upside with a culture where we recognise that not all ideas will succeed.
Hypothesis driven approach. We develop hypotheses of actions we can take to improve the business and then set up the systems to quickly test if that hypothesis was correct.
We seek insight. We seek to disaggregate the data to draw out the insight to inform our next hypothesis. 
We prioritise the biggest opportunities. We test a variety of ideas but quickly cut what isn't working and double down on what is. 
We continually learn and improve. We keep track of what we have learnt so that we continually improve and never make the same mistake twice. 
We create leverage. We believe that the key to creating an efficient business at scale is to create leverage in everything we do. Whether that's implementing a better processes or developing a new technology to solve a problem faster.
We have fun. We love coming to work, and interacting with our colleagues and customers. If we spot an opportunity for a joke, or to do something nice for someone, then we take it.


How to Apply


Please submit both your resume and a cover letter to
careers@amber.com.au
. For bonus points, demonstrate your fine attention to detail by mentioning the name of the firm we use to offset employee emissions in your cover letter.
Apply to Amber
About Amber
Office address
31 Queen Street, Melbourne CBD, VIC, 3000
120 Spencer Street, Melbourne CBD, VIC, 3000
Company size
11-50 people
Founded in
2017