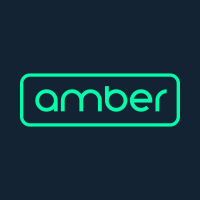 Special Projects Manager at Amber
Apply to Amber

Amber Electric is a new kind of electricity company, designed to unlock the value of renewables for everyone. We are kickstarting a smart energy revolution by empowering customers with direct access to wholesale electricity prices, as well as enabling them to shift their energy use to times when cheap wind and solar energy are generating.

We have early customers who love what we're doing, great investors, and we have just launched to the rest of the National Electricity Market - ready to disrupt a huge market.



About the team


As the Special Projects Manager, you'll be responsible for delivering some of Amber's most important new projects and partnerships to increase savings for our customers, increase revenue for Amber and lay the foundation to deliver on our vision of optimising enough demand in the future to build new renewable projects and close coal-fired power stations. You'll be reporting directly to the Co-CEO


We're committed to building a diverse and inclusive workplace and a great culture of people who love coming to work to build a better world. You'd be a part of a growing team of 16 with expertise across technology, marketing, and operations.

Job description

Delivery of existing projects


Project management and delivery of the $800k Demand Management Trials Program Grant that Amber has secured from the SA Government. This project will be Amber's first demonstration of our technology to optimise smart devices based on the wholesale energy price. The goal of the project is to control and optimise 200 household batteries, 400 hot water systems and 400 pool pumps by July 2021. This will involve working with our technology partners, Amber's tech, marketing and operations teams and the SA Government to ensure that we onboard the 1,000 customers for the program, install the smart devices in their home (where required) and control those devices based on the wholesale price.  
Development and delivery of our offer to control and optimise household batteries anywhere in Australia based on the wholesale energy price. The goal of this product is to significantly reduce the pay-back period of household batteries for Amber customers. We have already secured contracts with two leading battery/inverter companies to deliver this project.
Other potential opportunities to be evaluated


Development and delivery of a partnership with a battery installer to Amber to bring their customers with household batteries over to Amber in order to optimise their batteries based on the wholesale energy price and unlock other ancillary service revenue streams. This would involve working with the battery installer, Energy Locals (our electricity retail partner), Tally IT (our billing system provider) and Amber's marketing and tech teams to deliver the project.  
Development and delivery of a partnership with a smart EV charger manufacturer to optimise Amber's customers' Electric Vehicles chargers based on the wholesale energy price.
Development and implementation of new revenue streams for Amber including charging for smart devices optimisations, selling smart devices through our website and earning referral fees for referring Amber customers to our recommended solar and battery installers.  
Stakeholder management and prioritisation of a range of smart device potential partners that approach us on a regular basis.
Potentially applying for funding from ARENA or other Government bodies to develop and demonstrate Amber's technology to automate smart devices based on the wholesale energy price to help integrate more renewables into the grid.
Supporting our regulatory work


Supporting Amber's electricity retail license application and supporting Amber to manage regulations with the AER, ESC, AEMO and AEMC such as the Minimum Feed in Tariff in Victoria, the Default Market Offer (DMO), Victorian Default Market Offer (VDO) and Retailer Reliability Obligation (RRO).  
About you


You're passionate about helping customers and the planet. You're relentlessly optimistic about your ability to impact the world.


You have 5+ years of experience in top consulting firms, smart device companies, new energy companies, high performing start-ups or NFPs.    
Experience and knowledge of the electricity sectors, wholesale energy markets, electricity market regulations and/or demand flexibility programs.
You're curious about the world, how things work and strive to understand problems from first principles.
You thrive in uncertain situations but are always trying to put structure around things.
You want a challenge and are excited about working in a high growth start-up where your contributions will have a big impact. ‍

Hours and location


This is a full-time role. Though we are currently working remotely due to COVID-19, this role will eventually be based in our Melbourne CBD office.

Salary and equity


For discussion.


Start date


As soon as possible.

Benefits


Be part of a growing technology startup that will shape the future of renewable energy in Australia.
Flexible working hours with provision for regular work from home arrangements.
We offset 100% of your carbon footprint for as long as you work with us (via Carbon.so).

What we believe a great team looks like


We put the customer at the centre of everything we do. Whatever it is we are doing, it's always with a viewpoint that this will help our customers, whether that's 1000 customers right now, or 1 million customers over the next 10 years.
We are willing to take calculated risks on bold ideas. We seek to do things differently and are willing to try creative ideas if we believe there is significant upside with a culture where we recognise that not all ideas will succeed.   
Hypothesis-driven approach. We develop hypotheses of actions we can take to improve the business and then set up the systems to quickly test if that hypothesis was correct.
We seek insight. We seek to disaggregate the data to draw out the insight to inform our next hypothesis.
We prioritise the biggest opportunities. We test a variety of ideas but quickly cut what isn't working and double down on what is.
We continually learn and improve. We keep track of what we have learnt so that we continually improve and never make the same mistake twice.
We love accountability. We accept responsibility for solving problems, and then we hold ourselves and our teammates accountable for delivering on them.
We create leverage. We believe that the key to creating an efficient business at scale is to create leverage in everything we do. Whether that's implementing better processes or developing a new technology to solve a problem faster.
We have fun. We love coming to work and interacting with our colleagues and customers. If we spot an opportunity for a joke, or to do something nice for someone, then we take it.

How to apply


To apply please email us with your resume and a cover letter using the apply now button below.


Direct applications from candidates only, no recruitment firms, please.
Apply to Amber
About Amber
Office address
Company size
11-50 people
Founded in
2017