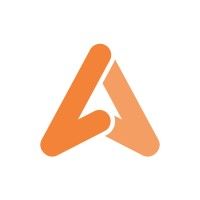 Arli
Arli is building addiction recovery through connection, and turns mental healthcare into software.


It's 2026, Simon just had a huge fight with his wife, she found out he gambled away $120k of equity they had on their first home together.


He's at rock bottom. He lost the girl and he's lost himself. She's sworn he will never see the kids ever again.


The next day, scared and full of stigma he finally works up the courage and calls a bunch of clinical psychologists near him. They are all booked up for months. One receptionist can hear in his voice how defeated he is and explains how sorry they are. The truth is the professional field of addiction is moving far too slow and the problem has reached a level of an epidemic "there's not enough clinicians available" she explains.


He manages to find an appointment for 4 weeks time but it's 40km away. The car needs rego and he can't afford to pay for it.


Simon had heard about Narcotics Anonymous (NA) & Gamblers Anonymous (GA). (His father went to NA 70 years ago) The next chapter meeting isn't until next week and when 30 people join you only get a few minutes to talk… Plus, the whole "higher power" seems a little preachy and off-putting. Simon works in tech and thinks the idea of doing 12 a step program is similar to running a waterfall process.


The reality is, Simon needs support and he needs it now.


He googles options like crazy and finds someone talking about
Arli
"this addiction app that matches you to peer support" on a Reddit forum. Simon signs up to our standard membership for $5 bucks a week which gets him access to a village of 24 other people struggling with a similar addiction. He posts his first message in
under 60 seconds of downloading the app.

"Hey everyone, I am new to this app and tbh, I am a little embarrassed, I've lost my job, my wife and my mates because of gambling. I can't stop and I don't even know where to start".


Within minutes, Simon had 7 replies from people who are all in later stages of recovery. It's timely, empathetic and helpful.


6 months roll past and Simon is now giving advice to newer members coming in. In fact, helping others is helping him in his recovery so much that he upgrades to our lifelong membership, we give him a pathway to becoming a recovery coach and after a year of being a member, we contract him, he offers on-demand coaching to other members in the village. He has a job back, he found connection, purpose and he's doing ok. (Yes, he also won the wife back ❤️)


Simon is a part of "ArliVillage" 13,840 which makes him member 346,000 — we just cracked $90m ARR. There's a few hundred of us now and we turn up to do our best life work, every day.

Community takes all > The future is social.


Connection for him was far more than asynchronous chat, it was video, it was audio when he was anxious about his grammar and it was being part of multiple groups. "Dads who gamble". That's powerful because, ultimately, the more ways we find to connect with each other in authentic and positive ways, the better.


Your job, help us get there…..


There is a massive
epidemic of addiction
happening in society right now. 1 in 5 people struggle with alcohol, drugs or gambling and there are 7.7 billion people on the planet. It's urgent,
super expensive to solve
and touches the lives of almost everyone you know. With our MVP, research and deep insight into the problem, we are pretty confident we have cracked a solid and scalable model to help fix it. We are looking for people who are as excited as
us
to end the addiction epidemic.
I haven't even spoken about porn, sex or video game addiction, yet..

The team — "Arlians" 👽


Arli
will change the nature of addiction recovery, forever. We will give people with addiction, and their families another option beyond episodic programs that cost tens of thousands of dollars. Addiction recovery is a lifelong process and we are creating lifelong members for a lifelong disease. People join Arli to get support but they stay to give support back. There's no trick to it, it's deeply wired in us as humans.
About Arli
Office address
11 York Street, Sydney CBD, NSW, 2000
Company size
1-10 people
Founded in
2020
Markets