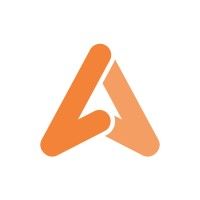 Snr Product Manager at Arli
Sydney, NSW and Remote
Apply to Arli
Meet Arli
— We're on a mission to build the largest & most connected community of support for people fighting addiction. We do this by making recovery accessible to anyone on the planet, in the moment of need.
As part of our vision, we will give every person fighting addiction a pathway to purpose. We do this by creating a pathway for our members to become coaches.


Our values
are at the heart of everything we do. We are wildly vulnerable as a team and just as courageous. We show up daily full of energy to tackle this wicked problem AND we do it with care.
You can read our promise here.

Where are we at today? There's 6 of us now (🤯 ) — we have received VC funding to make sure we can focus on execution over the next couple of years instead of worrying about job safety. The interest in health tech is huge right now, and we are tackling a new frontier just at the right time — a digital application for a chronic disease which people can access any time, anywhere.


Make no mistake — we're not just building a simple app. We are not competing with other apps as much as we are helping people win the fight against 'bugs' in the human brain and the chemical substances that exploit those bugs. To win that fight, people need to be connected.
We are actively working with the people who are struggling with addiction, as well as customers — we have signed partnerships with some of the best treatment providers in Aus and access to thousands of members once we are ready to scale. Our MVP launched a few months ago and has not only validated a bunch of assumptions but sped up our learning by 100x. We are involving researchers and experts in the process as addiction is a complex problem, and we want to prove the efficacy of our solution.
We have referral partners signed up, organic leads rolling in and hundreds of members eagerly waiting for our app to launch (Hurry the eff up apple)
Worried they will miss our launch…
The freight train is going and it's moving full steam ahead.


How your mastery and passion will come to life at Arli:


Work alongside the CEO to execute on the vision and to shape the future of the product.
Collaborate with our Clinical Research Officer, design and engineering team to effectively align roadmaps based on company priorities, set clear and measurable objectives, and deploy team resources appropriately to achieve our wildly ambitious goals
Ideate, develop, and validate new features with a focus and obsession on understanding and satisfying our member's needs
We are human and connection first, you will need to be able to productise turning our members into coaches. (We have a great partner lined up who does this off-line already…)
Lead a full stack development team (3)
Help define and develop a rigorous data culture using quantitative and qualitative measures that tie to the company objectives
Be the lead contributor to the core app experience focused on solving mental health through software, content, and science.
Understand the competitive landscape, consumer zeitgeist, and use it to shape the B2C Product strategy & tactics
Oversee multiple projects and align them with business priorities & deadlines
Wild confidence in your own ability and a strong willingness to be proven wrong.
Courage to disagree when it's in the best interest of the member, the team and Arli
Energy to work in a fast startup, but with the certainty and backing of a soon-to-be scale-up. We have backing from two awesome Aussie VC's. Antler Global and Tempus Partners.
We are looking for a Product person with passion for not only building great products but for building great teams as well, take your craft and own this opportunity.
What you've smashed outta the park:


A really solid background in product management.
Exp in a consumer role, building communities, subscription product is drool-worthy. Exp in health, wellness & mindfulness would be mega but not essential.
Built a solid product from 0 to 1 or 0.5 to 1
Good with data, and a problem solver
Excellent written, communication, analytical skills, and attention to detail, with an ability to effectively present to executive staff and key stakeholders
Expert in executing and coordinating large-scale product initiatives across cross-functional teams
Desire to talk to our members and partners regularly to define and prioritise what we do next from the ground-up.
Strong passion for creating engaging and high-quality experiences
Proven experience delivering technology solutions. Being able to talk in our engineer's language.
Bonus: We started as a remote company and are open to candidates anywhere — as long as you have wicked fast internet and you are able to make yourself available for conversations with the team during the day, Sydney time.


You can expect from us.


You will enjoy working with us at this early stage if you are autonomous, like fast-paced environments and prefer open and clear communication. If you prefer to get given clear instructions and need a manager who develops your craft skills, we are not quite ready for you yet.
Flexible working arrangements in exchange for a culture that is not '9 to 5' in practice. We focus on outcomes not hours worked in a day.
Additional Work from anywhere budget to ensure we get the best out of you. Stand-up desk, additional screen, good lighting or some comfy shoes.
Your colleagues are a few of the best people on the planet to drive you towards being the best you. (Sound lame but it's true)

Last but not least: Addiction is a problem that touches every part of society — no matter what gender, racial background, sexual orientation, or religious belief. That's why we are building a team that is just as diverse as the people affected by addiction
Apply to Arli
About Arli
Office address
11 York Street, Sydney CBD, NSW, 2000
Company size
1-10 people
Founded in
2020