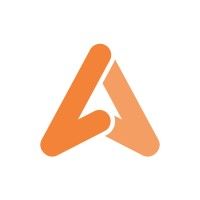 Software Engineer, Front-end at Arli
Sydney, NSW and Remote
Apply to Arli
Arli is building addiction recovery through connection, and turns mental healthcare into software.


Sydney/Engineering /Full-time/Company stock/Work from anywhere policy.


It's 2026, Simon just had a huge fight with his wife, she found out he gambled away $120k of equity they had on their first home together.


He's at rock bottom. He lost the girl and he's lost himself. She's sworn he will never see the kids ever again.


The next day, scared and full of stigma he finally works up the courage and calls a bunch of clinical psychologists near him. They are all booked up for months. One receptionist can hear in his voice how defeated he is and explains how sorry they are. The truth is the professional field of addiction is moving far too slow and the problem has reached a level of an epidemic "there's not enough clinicians available" she explains.


He manages to find an appointment for 4 weeks time but it's 40km away. The car needs rego and he can't afford to pay for it.


Simon had heard about Narcotics Anonymous (NA) & Gamblers Anonymous (GA). (His father went to NA 70 years ago) The next chapter meeting isn't until next week and when 30 people join you only get a few minutes to talk… Plus, the whole "higher power" seems a little preachy and off-putting. Simon works in tech and thinks the idea of doing 12 a step program is similar to running a waterfall process.


The reality is, Simon needs support and he needs it now.


He googles options like crazy and finds someone talking about
Arli
"this addiction app that matches you to peer support" on a Reddit forum. Simon signs up to our standard membership for $5 bucks a week which gets him access to a village of 24 other people struggling with a similar addiction. He posts his first message in
under 60 seconds of downloading the app.

"Hey everyone, I am new to this app and tbh, I am a little embarrassed, I've lost my job, my wife and my mates because of gambling. I can't stop and I don't even know where to start".


Within minutes, Simon had 7 replies from people who are all in later stages of recovery. It's timely, empathetic and helpful.


6 months roll past and Simon is now giving advice to newer members coming in. In fact, helping others is helping him in his recovery so much that he upgrades to our lifelong membership, we give him a pathway to becoming a recovery coach and after a year of being a member, we contract him, he offers on-demand coaching to other members in the village. He has a job back, he found connection, purpose and he's doing ok. (Yes, he also won the wife back ❤️)


Simon is a part of "ArliVillage" 13,840 which makes him member 346,000 — we just cracked $90m ARR. There's a few hundred of us now and we turn up to do our best life work, every day.


The community takes all > The future is social.


Connection for him was far more than asynchronous chat, it was video, it was audio when he was anxious about his grammar and it was being part of multiple groups. "Dads who gamble". That's powerful because, ultimately, the more ways we find to connect with each other in authentic and positive ways, the better.


Your job, ship it.. 🛳


There is a massive
epidemic of addiction
happening in society right now. 1 in 5 people struggle with alcohol, drugs or gambling and there are 7.7 billion people on the planet. It's urgent,
super expensive to solve
and touches the lives of almost everyone you know. With our MVP, research and deep insight into the problem, we are pretty confident we have cracked a solid and scalable model to help fix it. We are looking for people who are as excited as
us
to end the addiction epidemic.
I haven't even spoken about porn, sex or video game addiction, yet..


The team — "Arlians" 👽


Arli
will change the nature of addiction recovery, forever. We will give people with addiction, and their families another option beyond episodic programs that cost tens of thousands of dollars. Addiction recovery is a lifelong process and we are creating lifelong members for a lifelong disease. People join Arli to get support but they stay to give support back. There's no trick to it, it's deeply wired in us as humans.
Who are we?


Meet Arli
— We're on a mission to build the largest & most connected community of support for people fighting addiction. We do this by making recovery accessible to anyone on the planet, in the moment of need.
As part of our vision, we will give every person fighting addiction a pathway to purpose. We do this by creating a pathway for our members to become coaches.


Our values
are at the heart of everything we do. We are wildly vulnerable as a team and just as courageous. We show up daily full of energy to tackle this wicked problem AND we do it with care.
You can read our promise here.

Where are we at today? There's 6 of us now (🤯 ) — we have received VC funding to make sure we can focus on execution over the next couple of years instead of worrying about job safety. The interest in health tech is huge right now, and we are tackling a new frontier just at the right time — a digital application for a chronic disease which people can access any time, anywhere.


Make no mistake — we're not just building a simple app. We are not competing with other apps as much as we are helping people win the fight against 'bugs' in the human brain and the chemical substances that exploit those bugs. To win that fight, people need to be connected.
We are actively working with the people who are struggling with addiction, as well as customers — we have signed partnerships with some of the best treatment providers in Aus and access to thousands of members once we are ready to scale. Our MVP launched a few months ago and has not only validated a bunch of assumptions but sped up our learning by 100x. We are involving researchers and experts in the process as addiction is a complex problem, and we want to prove the efficacy of our solution.
We have referral partners signed up, organic leads rolling in and hundreds of members eagerly waiting for our app to launch (Hurry the eff up apple)

The freight train is going and it's moving full steam ahead.

In your heart


Passion for building and delivering products
Eager to make a positive impact in the world
Attention to detail and passion for design and UX
You love learning ie: new languages and frameworks are a hobby and not a chore.
Outspoken but willing to be proven wrong (and loving it). Finding the best outcome always triumph over being right.
Teamwork and brainstorm and you're able to own and deliver features from A to Z.
Energy to work in a fast startup, but with the certainty and backing of a soon-to-be scale-up. We have backing from two awesome Aussie VC's. Antler Global and Tempus Partners.

We are looking for a Product person with passion for not only building great products but for building great teams as well, take your craft and own this opportunity.

In your tech


Good with data, and a problem solver
Strong functional programming and Javascript
Typescript is a good bonus
Flutter is a good bonus
GraphQL is a good bonus
Engineering MGMT in small teams is a bonus
Be a good human
Bonus: We started as a remote company and are open to candidates anywhere — as long as you have wicked fast internet and you are able to make yourself available for conversations with the team during the day, Sydney time.


You can expect from us.


You will enjoy working with us at this early stage if you are autonomous, like fast-paced environments and prefer open and clear communication. If you prefer to get given clear instructions and need a manager who develops your craft skills, we are not quite ready for you yet.
Flexible working arrangements in exchange for a culture that is not '9 to 5' in practice. We focus on outcomes not hours worked in a day.
Additional Work from anywhere budget to ensure we get the best out of you. Stand-up desk, additional screen, good lighting or some comfy shoes.
Your colleagues are a few of the best people on the planet to drive you towards being the best you. (Sound lame but it's true)

Last but not least: Addiction is a problem that touches every part of society — no matter what gender, racial background, sexual orientation, or religious belief. That's why we are building a team that is just as diverse as the people affected by addiction
Apply to Arli
About Arli
Office address
11 York Street, Sydney CBD, NSW, 2000
Company size
1-10 people
Founded in
2020