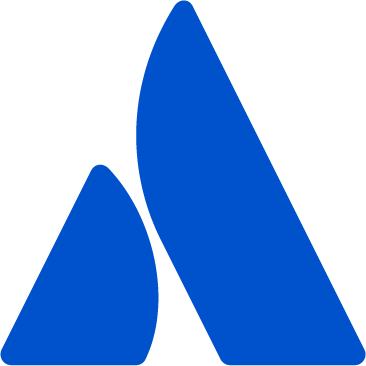 2022 Graduate Site Reliability Engineer at Atlassian
Apply to Atlassian
Atlassian is continuing to hire with all interviewing and on-boarding done virtually due to COVID-19. All new and existing Atlassians will continue to work from home until it's safe to return to our offices.
Join Atlassian and have a direct impact on how millions of users collaborate and use software.
You'll be working on our production systems which serve millions of customers worldwide. If they fail, you'll have the skills and the quick-decision making ability to deal with pings, pages, queries and problems. We want you to be able to investigate and really sink your teeth into why something didn't work out the way it should. Your opportunities for work and play at Atlassian are endless, from gaining a deep technical knowledge to working on automation, monitoring and virtualized delivery systems. We guarantee you'll never be bored.
Some of the technologies you'll get to work with are Apache, Nginx, Bash, Linux, AWS, virtualization technologies, Nagios, Python, Java, Puppet and yes, Atlassian products.
One important note: Applicants must have Australian citizenship, Australian Permanent Residency or NZ citizenship at time of application.

On your first day we'll expect you to have;


Currently enrolled in a Bachelors, Masters, or PhD program in Computer Science / Software Engineering or a related technical field and are graduating by January 2022
Experience programming in Python
Strong communication skills with team members near and far
An interest in industry trends (technology, methods and tooling)
Real passion for scripting - we don't want you doing repetitive work.
Some serious troubleshooting skills

More about our team
Atlassian Site Reliability is a rapidly growing group within the organization. We are building our teams, tools and systems as part of Atlassian's mission to build the best SaaS services in the world. This is a truly exciting team to join - we are currently or are planning to be involved with every technical team across Atlassian. We are at the core of learning for the company, enabling Atlassian to go fast by providing real time feedback on production systems. We work side by side with the product family and platform developers to maintain and improve services and performance. We live the company values with a strong customer focus and possess a healthy sense of urgency. We are a heavily data driven team, utilizing a variety of data collection, enrichment, analytics and visualizations to learn about how complex systems operate.
More about Atlassian
Creating software that empowers everyone from small startups to the who's who of tech is why we're here. We build tools like Jira, Confluence, Bitbucket, and Trello to help teams across the world become more nimble, creative, and aligned—collaboration is the heart of every product we dream of at Atlassian. From Amsterdam and Austin, to Sydney and San Francisco, we're looking for people who want to write the future and who believe that we can accomplish so much more together than apart. At Atlassian, we're committed to an environment where everyone has the autonomy and freedom to thrive, as well as the support of like-minded colleagues who are motivated by a common goal to:
Unleash the potential of every team
.
Additional Information
We believe that the unique contributions of all Atlassians is the driver of our success. To make sure that our products and culture continue to incorporate everyone's perspectives and experience we never discriminate on the basis of race, religion, national origin, gender identity or expression, sexual orientation, age, or marital, veteran, or disability status.
All your information will be kept confidential according to EEO guidelines.
Learn more about Atlassian's culture, interviewing flow, and hiring process by checking out our
Candidate Resource Hub
.
Apply to Atlassian
More jobs at Atlassian
About Atlassian
Office address
341 George Street, Sydney CBD, NSW, 2000
Company size
1001-5000 people
Founded in
2002