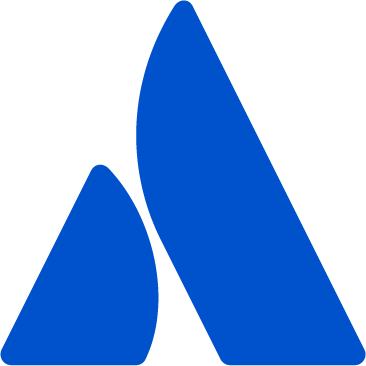 Analytics / Data Science Intern at Atlassian
Apply to Atlassian
Atlassian is continuing to hire with all interviewing and on-boarding done virtually due to COVID-19. All new and existing Atlassians will continue to work from home until it's safe to return to our offices.
Does the thought of uncovering the next big 'aha!' insight excite you? Do you love solving tough problems, and flourish with variety? Come join Atlassian's growing Analytics & Data Science team for the summer and use your skills to influence millions of teams around the world!
Applicants must have Australian citizenship, Australian Permanent Residency or NZ citizenship at time of application.

In the Analytics and Data Science team, you'll have the opportunity to:


Play with our seriously large volume of data to discover insightful trends, and then collaborate with other Atlassians to turn your insights to actions, drive smarter product decisions and ultimately, delight our customers
Measure the impact our product strategy; designing and analysing experiments and product launches
Share your high-quality insights and recommendations to peers and leadership in order to influence or drive critical business decisions
Super-launch your career through our experienced analyst mentoring while gaining invaluable exposure to the role of analytics and data science at a fast growing global technology giant

On your first day, we'll expect you to:


Be able to commit to a 12 week full-time (38hrs / week) internship from late November 2021 until late February 2022). We may be able to flex on this slightly if your course timetable does not allow for a 12 week placement during this timeframe.
Be currently enrolled in a Bachelors, Masters, or PhD in a quantitative discipline (e.g. statistics, mathematics, physics, econometrics, or computer science) and be graduating by January 2023
Have experience manipulating data using one of SQL, R, Python (or other languages)
Demonstrate the ability to translate business questions into technical solutions, and communicate analytical results broad audiences
Have a passion for collaborating with cross-functional team members, like engineers, product managers, designers and other analysts

More about Atlassian
Creating software that empowers everyone from small startups to the who's who of tech is why we're here. We build tools like Jira, Confluence, Bitbucket, and Trello to help teams across the world become more nimble, creative, and aligned—collaboration is the heart of every product we dream of at Atlassian. From Amsterdam and Austin, to Sydney and San Francisco, we're looking for people who want to write the future and who believe that we can accomplish so much more together than apart. At Atlassian, we're committed to an environment where everyone has the autonomy and freedom to thrive, as well as the support of like-minded colleagues who are motivated by a common goal to:
Unleash the potential of every team
.
Additional Information
We believe that the unique contributions of all Atlassians is the driver of our success. To make sure that our products and culture continue to incorporate everyone's perspectives and experience we never discriminate on the basis of race, religion, national origin, gender identity or expression, sexual orientation, age, or marital, veteran, or disability status.
All your information will be kept confidential according to EEO guidelines.
Learn more about Atlassian's culture, interviewing flow, and hiring process by checking out our
Candidate Resource Hub
.
Apply to Atlassian
More jobs at Atlassian
About Atlassian
Office address
341 George Street, Sydney CBD, NSW, 2000
Company size
1001-5000 people
Founded in
2002