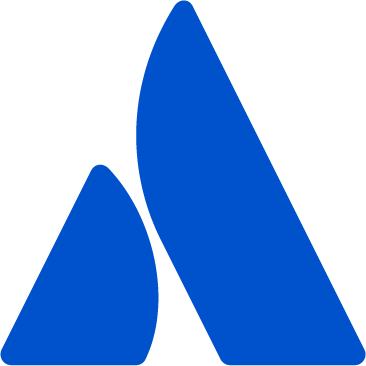 Engineering Manager, Bitbucket Cloud Ecosystem at Atlassian
Apply to Atlassian
Atlassian is continuing to hire with all interviewing and on-boarding done virtually due to COVID-19. All new and existing Atlassians will continue to work from home until it's safe to return to our offices. When our offices re-open, we will provide the choice to work from home or return to work in an office unless a job requirement makes it necessary for a particular role to be performed at an Atlassian office.
Atlassian helps teams everywhere change the world and we are looking for someone to be an Engineering Manager on the Bitbucket Cloud engineering team. Bitbucket is the Git solution for professional teams, trusted by over 1 million teams and 6 million users. We are revolutionizing the software industry and helping teams collaborate and craft that magic in delivering their best work. Think NASA launching the Rover on Mars or Cochlear gifting children born deaf with the ability to hear, your work directly impacts the products these teams use to advance humanity.
Are you seeking a new challenge to work in a fast paced SaaS environment, where every line of code you write will be appreciated by a developer community of millions? Read on! You'll have ownership of designing, implementing, monitoring, scaling and optimizing the code that powers Bitbucket. The company and our products are scaling rapidly and this is the team with the most to gain (and the most at stake!).
The primary focus of your role will be to lead a team of engineers with multiple missions: Write best-in-class tooling for migrating from our Server products; and make integrating with Bitbucket easy and powerful and in order to make Bitbucket the location central to integrating the tools in other developers workflows.
You'll work closely with our design and product management teams to influence the direction of the product and plan the steps to get there. You'll be responsible for building an effective team, empowering them to achieve their goals, and putting those goals into broader context. Your greatest responsibility will be looking after the individuals reporting to you – mentoring and supporting them in their professional development, unlocking their potential, and challenging them to step outside their comfort zone to grow and excel.

On your first day, we'll expect you to have:


Significant experience with building large scale web software
Experience leading a development team in both a technical and people management capacity
Familiarity with agile software development methodologies
Ability to drive technical perfection, pushing innovation and quality
Strong organization and interpersonal skills
A track record of estimating, execution and delivering results
Experience in Employee performance & growth management
Experience with large scale distributed systems
Familiarity with Continuous delivery and the benefits thereof

More about our benefits
Whether you work in an office or a distributed team, Atlassian is highly collaborative and yes, fun! To support you at work (and play) we offer some fantastic perks: ample time off to relax and recharge, flexible working options, five paid volunteer days a year for your favourite cause, an annual allowance to support your learning & growth, unique ShipIt days, a company paid trip after five years and lots more.
More about Atlassian
Creating software that empowers everyone from small startups to the who's who of tech is why we're here. We build tools like Jira, Confluence, Bitbucket, and Trello to help teams across the world become more nimble, creative, and aligned—collaboration is the heart of every product we dream of at Atlassian. From Amsterdam and Austin, to Sydney and San Francisco, we're looking for people who want to write the future and who believe that we can accomplish so much more together than apart. At Atlassian, we're committed to an environment where everyone has the autonomy and freedom to thrive, as well as the support of like-minded colleagues who are motivated by a common goal to:
Unleash the potential of every team
.
Additional Information
We believe that the unique contributions of all Atlassians is the driver of our success. To make sure that our products and culture continue to incorporate everyone's perspectives and experience we never discriminate on the basis of race, religion, national origin, gender identity or expression, sexual orientation, age, or marital, veteran, or disability status.
Atlassian is committed to providing reasonable accommodations to all individuals participating in the application and interview process, and while performing job functions. Please note that you will have the opportunity to request accommodations at each stage of the assessment process. To request accommodations before scheduling an interview, please reach out to
[email protected]
and someone will follow up shortly.
All your information will be kept confidential according to EEO guidelines.
Learn more about Atlassian's culture, interviewing flow, and hiring process by checking out our
Candidate Resource Hub
.
Apply to Atlassian
More jobs at Atlassian
About Atlassian
Office address
341 George Street, Sydney CBD, NSW, 2000
Company size
1001-5000 people
Founded in
2002