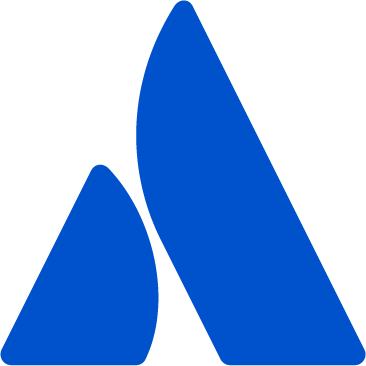 Technical Program Manager - Engineering Excellence at Atlassian
Apply to Atlassian
Atlassian is continuing to hire with all interviewing and onboarding done virtually due to COVID-19. Everyone new to the team, along with our current staff, will temporarily work from home until it is safe to return to our offices.
Atlassian's mission of "Unleash the potential of every team" is the guiding light behind everything we do. We have developed well-known products (Jira, Confluence, Trello etc …), that fit in the fabric of teamwork across different types of teams, and the processes to help every team succeed. Our
Team Playbook
includes some of the best practices to maximize the potential of every team and is used by our customers as well as those who have never used in Atlassian product.
We're creating a new Technical Program Management team within our engineering org. The mission of this team is to work across engineering to help us deliver faster, more predictable outcomes for our customers. This team will work closely with the engineering leadership team to ensure that strategic technical initiatives are successful and standards are derived from those initiatives to help the company scale. The members of the organization will be key participants in influencing the technical strategy and aligning it with the business objectives and delivering outcomes towards those objectives and strategy.
As one of the founding members of the team, you will have the opportunity to shape a modern technical program management organization. The goal will be to steer the organization through growth and improve the velocity in the journey towards our long term goals. It is easy to ensure alignment by applying brakes and slowing down and you will be expected to find ways to align while accelerating. The role offers a unique challenge of finding alignment by creating guardrails and removing barriers to make our teams go even faster.


The principal level role works with the engineering leadership team to identify and collect metrics to assess and drive up the effectiveness of the organization. This will involve creating ongoing programs of excellence like engineering onboarding, customer data security and privacy, disaster recovery, cost management, engineering standards including common API patterns and standardized definition of done.


Successful candidates will have a solid track record of program and project management and will have demonstrated excellent leadership, along with superior organizational and communication skills in leading teams and programs to deliver successful outcomes. In addition, the right candidate will possess learning agility to learn and understand business strategy, product direction and technical architecture, so they can make decisions to accelerate initiatives at any level of depth.


Minimum qualifications


BS degree in Computer Science or equivalent work experience
5+ years of leadership experience on software teams as development manager or TPM
Excellent written and oral communication skills
Experience leading projects spanning multiple teams, covering all of the following; accountable for creating and driving the schedule, making critical and timely decisions to keep the project on track, tracking and managing risks and dependencies, communication to stakeholders
Experience with developer productivity tools and processes
Experience using metrics to raise the bar on software development processes for cloud/SaaS teams
Modern SaaS architecture, development and operational experience

Preferred qualifications


Ability to exercise technical judgment in solving software engineering challenges.
Experience with SaaS on public cloud
Background software development in one or more general-purpose programming languages
Experience with agile processes
Experience building tools, dashboards and automation to increase transparency and reduce toil

More about our benefits


Whether you work in an office or a distributed team, Atlassian is highly collaborative and yes, fun! To support you at work (and play) we offer some fantastic perks: ample time off to relax and recharge, flexible working options, five paid volunteer days a year for your favourite cause, an annual allowance to support your learning & growth, unique ShipIt days, a company paid trip after five years and lots more.


More about Atlassian


Creating software that empowers everyone from small startups to the who's who of tech is why we're here. We build tools like Jira, Confluence, Bitbucket, and Trello to help teams across the world become more nimble, creative, and aligned—collaboration is the heart of every product we dream of at Atlassian. From Amsterdam and Austin, to Sydney and San Francisco, we're looking for people who want to write the future and who believe that we can accomplish so much more together than apart. At Atlassian, we're committed to an environment where everyone has the autonomy and freedom to thrive, as well as the support of like-minded colleagues who are motivated by a common goal to:
Unleash the potential of every team
.
Additional information
We believe that the unique contributions of all Atlassians is the driver of our success. To make sure that our products and culture continue to incorporate everyone's perspectives and experience we never discriminate on the basis of race, religion, national origin, gender identity or expression, sexual orientation, age, or marital, veteran, or disability status.


All your information will be kept confidential according to EEO guidelines.
Apply to Atlassian
About Atlassian
Office address
341 George Street, Sydney CBD, NSW, 2000
363 George Street, Sydney CBD, NSW, 2000
Company size
1001-5000 people
Founded in
2002