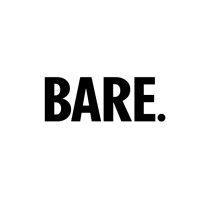 Palliative Care Account Manager at Bare
Apply to Bare
Bare Cremation is a technology company reinventing the funeral industry.  
We started with a simple vision – to give all Australians access to an affordable and stress-free funeral service. We experienced first-hand just how expensive, stressful and confusing arranging a funeral can be. So, we fixed it.
We've built an entirely online funeral planning experience, for both families in their time of need, and older Australian's looking to prepay their funeral in advance. In bringing this experience online, we're making end of life as simple and affordable as possible. We want like-minded people to join us for the ride.
As part of our growth, we are looking for a Palliative Care Account Manager to join our team. 
We work closely with many Palliative Care teams and hospitals to ensure the end of life journey for families is as seamless and caring as possible. The Palliative Care Account Manager will play a key role in bolstering and building those relationships with healthcare teams, to create the best outcome for the families we serve.

The Palliative Care Account Manager will be responsible for:


Identifying how Bare can be uniquely valuable to hospitals and hospices in caring for their patients and families
Mapping organisation structures and process within target hospitals, identifying key decision makers
Proactively emailing, calling and meeting hospitals and hospices to understand their process and how Bare can be helpful
Fostering and growing relationships via collateral, events and training
Arranging both in person and digital events relating to end of life planning and continuation of care post death
Working with our content team to develop exceptional collateral for hospitals and palliative care, both in digital and physical form.
Actively promoting our services to new institutions, whilst ensuring exceptional quality of our service with existing relationships

The ideal candidate will have:


5+ years of experience working in Palliative Care or Hospital settings where you interacted with terminally ill patients and families
Previously working in a sales or quota carrying account management position
A driving passion to help people in their greatest time of need
Complete dedication to delivering a truly great customer experience
Commitment to ensuring people experience end of life compassion and grace
Autonomous and ambitious.
A valid driver's license

What's in it for you?


A friendly, supportive environment - people love what they do at Bare
Amazing opportunities for personal growth, promotion and career development (we're growing extremely quickly, and you're joining on the ground floor)
Competitive remuneration package with performance bonuses
The ability to make a real difference - our customers are incredibly grateful for the service we provide
This role is an amazing opportunity to join us early in the company's growth. We offer lots of autonomy, amazing career growth potential, along with very competitive salary and perks. 
The main reason you will join however, is because you believe in what we do and are excited about truly transforming an industry.
Apply to Bare
About Bare
Office address
140 William Street, Melbourne CBD, VIC, 3004
Company size
11-50 people
Founded in
2019