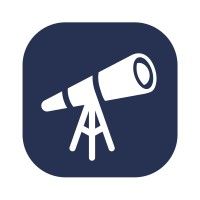 BoardOutlook
BoardOutlook has solutions for boards of all scales, whether you're looking to satisfy regulatory requirements, support board renewal or improve performance. Use BoardOutlook standalone or in conjunction with an external facilitator – the choice is yours.

The Board Outlook toolkit is comprised of three modules which collect detailed feedback on board capabilities and performance, director strengths and weaknesses and overall team dynamics.

01. Board evaluation


The board evaluation is a review of the behaviours and capability of the board as a whole. Different customisable templates are available by type of organisation, board maturity and review depth.
02. Skills matrix


The Skills Matrix is a simple and comprehensive way for boards to collect and analyse director capability. A range of customisable frameworks cater to all industries.
03. Director 360 Feedback


The Director 360 is a review of the behaviours and capability of an individual director from board, internal and external stakeholders.
04. Board Approach Psychometric


The Board Approach Psychometric is a diagnostic of the style of each individual director, and any consequent challenges that may emerge as a result of similarities or differences to the rest of the board.
About BoardOutlook
Office address
Company size
1-10 people
Founded in
2018
Markets