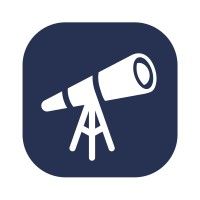 Business Operations Lead at BoardOutlook
Apply to BoardOutlook
BoardOutlook is hiring a business operations lead to help us scale up our operations. This is an early role in a fast growth startup where you will be required to wear multiple hats. In practice this will mean delivering and building out processes across sales, marketing and customer success in partnership with the CEO and CTO.


Below we've included more detail on:


Why you want to work for BoardOutlook
About the role (and you)
Location
Compensation
About our hiring process
How to apply
Why you want to work for BoardOutlook:


BoardOutlook builds performance management software for the Board of Directors of large organisations. Practically, our software helps boards to:
Review their own performance
Measure and understand skill gaps
Assess the performance of the CEO
Understand key risks across the organisation
Watch videos of the product in action here:
What this means in practice is helping people who run large organisations to make better decisions when it counts. In the average year, a large board will take decisions that will have major economic impact, keep hundreds of thousands of people employed and have huge environmental and social consequences. These are the decisions that we help improve every day.


Many organisations talk about impact, but at BoardOutlook you can see meaningful and substantial benefits every day in our work. If our software helps a board to make great decisions, thousands of people might keep their jobs. A diagnostic design might lead to a large oil and gas producer changing their sustainability policy, or adopting a new strategy for diversity. We hold a mirror up to people who make critical decisions that shape the way we will live and work in the future.


In addition, we make the BoardOutlook platform available to charities and not-for profits under our NFP grant program. Over the past year we've given away over $500k of grants to support NFP access.


If you're interested in investing markets, the way large companies get run, how decisions get made in the country's largest boardrooms – you'll find our work fascinating. The challenges we deal with are substantial and have multi-billion dollar impacts in the way businesses and countries work. Ultimately we believe in business as a force for good in the world and people's lives. Our software and our frameworks are all designed to nudge our users this way.


Despite the fact we're relatively new (launched in July 2019), we've won many of the largest companies in the country as our clients (in addition to state and federal governments). We're backed by a top tier list of investors. Our revenue growth trajectory is impressive and continues to accelerate. For all these reasons we need help to continue to capture the opportunity that sits in front of us.

About this role (and you):


We're after a business operations lead to help us scale up our operations. This is an early role in a fast growth startup where you will be required to wear multiple hats. In practice this will mean delivering and building out processes across sales, marketing and customer success in partnership with the CEO and CTO.


We have some ability to shape this role based on your experience. You may be stepping out of an individual sales, marketing or customer success role looking for more generalist experience. You may also be coming from a larger corporate or consultancy looking for your first startup role. We're happy to consider candidates from either path.


You need to have a minimum of 3 years of full time professional experience (in a consulting, software or startup environment).


Some of the things we'll be looking for (that will help you succeed in this role):
You have three years of full time professional experience
You like high amounts of autonomy
You're willing to work hard when required to get things delivered
You have an unusually high quality threshold – you're the one who's typically picking up the errors
You're not intimidated by our users, who include many of the most powerful individuals in the country
You have an interest in large business and the work we do
You're tech savvy, and are able to quickly get up to speed on new software applications
If you're the right person for this role, all of this will be more exciting than intimidating.

Location:


Melbourne based, remote friendly within Australia.


Whilst we anticipate re-opening an office in Melbourne when we are able to, we are happy to hire the right person located anywhere in Australia for this role. We do have some security requirements that mean you need to be located within Australia, but within this scope we're definitely remote friendly.


Compensation:


We're committed to pay at market rates in line with your experience and ability to contribute. You will have ability to choose your level of equity exposure under our ESOP.


About our hiring process:


This is a role where your ability to communicate matters. As a result this hiring process will include multiple interviews as well as a practical test. Candidates we believe might be great will be asked to complete a paid full day test, which will ask you to work on a discrete task related to a small section of our product.


How to apply:


To apply for this role we are asking you to submit a short email with the following:
A written outline of your relevant experience – this can be an attached CV or LinkedIn URL
A set of 3-5 bullet points on why you think you're well placed to succeed at this role
We're giving you a lot of discretion as to the format of your application, but please make it easy for us to see why you're likely to succeed in this role. We will get lots of applications and we'd hate to miss talking to someone exceptional, so make sure you stand out.


Please send your application including these details to talent [at] boardoutlook [dot] com – Please make sure you include "Business Operations Lead" within the subject line of your email. We'll be in touch to confirm receipt of your application.

Referring candidates:


If this role isn't for you, but you know someone great who might be a good fit, please suggest them to us (an email cc'ing in the individual to our hiring address is fine). If we end up hiring your suggestion we will gratefully pay a referral bonus of a brand new MacBook Pro.


Recruitment agencies are welcome to suggest candidates, but the full extent of our payment for any successful candidates will be the MacBook Pro as outlined above.
Apply to BoardOutlook
About BoardOutlook
Office address
Company size
1-10 people
Founded in
2018