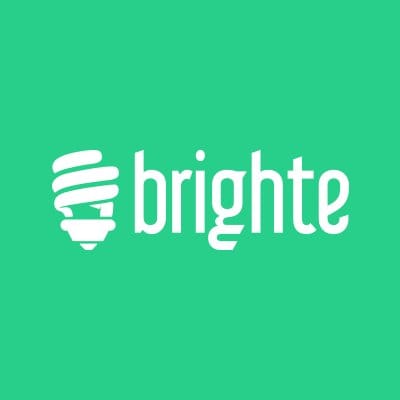 Talent Acquisition Specialist at Brighte
Apply to Brighte
At Brighte, we believe every Australian deserves access to a sustainable and comfortable home. How do we help Australian's achieve this? We build innovative mobile and web platforms, responsible and seamless financial solutions, and relationships with customers and vendors that last. Our addressable market is massive and rooted in a positive mission that empowers Australian's and the growing and critically important sustainability market. 
We have been recognised for our incredible work in diversity and inclusion and have a leadership team that is passionate about building a high performing culture where people feel a sense of belonging. If you're keen to work for a mission-driven company, with smart people who live and breath Brighte's values, have a read below. 
The Talent Acquisition Specialist will work together with leaders to understand their goals, ways of working, and growth plans. They will play an integral part in building teams by identifying and attracting the best talent in the market and providing an exceptional candidate experience. In addition to talent acquisition, the right candidate will be keen to take on additional projects such as talent branding initiatives, content creation, events, interview training, and more. This is an opportunity to have a profound impact on one of the fastest-growing technology companies in Australia.

What you'll do


Manage the recruitment process from end to end. You will support the candidates and hiring managers every step of the way.
Bring creative ideas on how to attract the best talent in the market. We will work together to be unique in our sourcing strategy to help Brighte's teams grow.
Be a champion for our employer brand. We have an incredible story to tell and a lot of people to share it with!
Partner with the incredible People team on the best ways of working together. One team, one dream.
Get creative on all the ways we can create a candidate experience that delights. Help us build an experience that sets us apart.
Partner with the Talent Acquisition Lead and Hiring Managers to build a scalable, objective, and consistent recruitment process to ensure we can hire fairly and efficiently.
Proactively build talent pools for future growth plans.
Manage the ATS and support Hiring Managers on how to use it ensuring we have clean data. Clean talent data enables a strategic approach to recruitment, visibility across the areas we can improve, and true partnership with the teams we support.
Coach hiring managers on talent acquisition best practice.
Get involved and drive talent projects and programs that elevate our ways of working and Brighte's brand in the market.

Who you are


You have internal talent acquisition experience recruiting roles in Energy, Finance, or Operations.
You are obsessed with providing an exceptional candidate experience. You go above and beyond to ensure candidates and hiring managers are supported throughout the process.
Storytelling is a passion of yours. You are great at bringing candidates on a journey and positioning the opportunity at Brighte in a way that is interesting and relevant to them.
You are a lifelong learner. You are constantly finding ways to improve your craft, learn new skills, and take on challenges.
You are empathetic and work hard to understand what is important to your candidates and hiring managers. You bring a human approach to talent acquisition.
You hustle to get things done. You seek to improve processes to help us level-up as a team.
You flex your communication style up and down an organisation. You know when your stakeholder needs the detail or just the high-level points.

Why Brighte


Employee Share Options. We want to build a successful company which means sharing the potential upside together.
Flexible working. It's all about balance so feel free to work from home when you need to.
Generous Parental Leave Policy. We couldn't get where we are today without our families.
Diversity and Inclusion. Winning Best Workplace Diversity award at the 2020 Finnies.
Employee Assistance Program. For confidential financial, work, relationship, or wellbeing support. 
Recognition and Reward Brighte Stars program. We drive a culture of recognition and celebration by shining a light on our accomplishments and everyday victories.
Nutritious food. A well-stocked pantry including free breakfast, daily fresh fruit, espresso coffee, yoghurt, Tim Tams and many more snacks to make work feel a little more like home. We've also got kombucha, beer, and wine on tap.
End-of-Trip Facilities. Cycle in to work, lock up your wheels, and have a shower in our end of trip facilities with towel service and hair dryers.

We're a high performing team and proud to be backed by investors who believe in our mission and the opportunity we have ahead of us. Airtree Ventures, Mike Cannon-Brookes' Grok Investments, Kim Jackson and Scott Farquhar's Skip Capital as well as Qualgro Partners continue to help us scale our teams and products. 
We're recognised as one of Australia's leading fintech companies, having been ranked the 6th fastest growing Technology Business in Australia in the Deloitte Fast 50/500 (2020) and winning the inaugural Finder Green Award (2020). We've also been recognised as a leading FinTech by the Australian Financial Review, Fintech Business Awards and KPMG. 
Apply to Brighte
About Brighte
Office address
1 Margaret Street, Sydney CBD, NSW, 2000
Company size
51-200 people
Founded in
2015