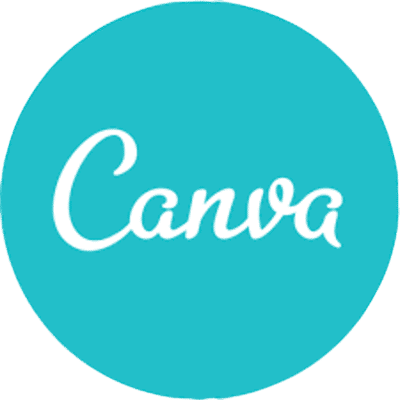 Associate Product Manager at Canva
Apply to Canva
At Canva, we create tools that empower the world to design. Our mission is to democratise design and empower creativity for anyone and everyone, on every platform! Inspired by a team of talented thinkers, an amazing culture and remarkable growth trajectory – we're out to change the world, one design at a time.
Since launch in August 2013, we have grown exponentially, amassing over 30 million active users across 190 different countries who have created more than 2 Billion designs. We are one of the world's fastest-growing technology companies and we have only achieved about 1% of what we are capable of!
Canva Templates
Canva is an online platform that is available across the globe with millions of users worldwide, and our Templates Team ensures that Canva realises its goal to empower our users and keep them engaged by creating high-quality templates that our customer's use for their design needs.
The Template teams' mission is to: Respond. Inspire, Get customers hooked. Repeat.
We will achieve this mission by prioritising work that aligns to 4 priorities


Proactively spot trends and quickly respond with quality content
Make it easy for customers to find what they want
Know our customers and get them coming back for more
Be known for being the easiest team to work with in Canva
We will soon enter an exciting new phase for template creation where we will enable customers to themselves publish templates for other Canva customers to use.  

This is exciting for three reasons


It creates a new revenue stream for customers
It could result in another source of referrals to Canva (and so more MAU and ARR)
It takes Canva from being a creator to being a platform that enables creators and consumers to connect. This increases advocacy, creates greater stickiness and (as we've seen with Amazon's book-selling-strategy) can multiply users on the platform.

Responsibilities


Support Templates strategy, incl streamlining the template creation process, improving findability and launching Community templates
Collaborate with stakeholders and the Templates engineering and design teams to  deliver the Template team's vision 
Be responsible for executing and collaborating on product strategy, roadmapping, and prioritisation as the product grows
Support engineering enquiries as they build features
Lead marketing and go-to-market efforts in collaboration with the growth team
Utilise customer feedback, data analysis, market research and the experience of other teams internally to feed into the product roadmap and provide revolutionary product features and recommendations
Conduct experiments and A/B Tests; analyse results to develop features that improve Canva's user journey 
Manage and deliver projects for our apps throughout the entire product lifecycle; including post-launch follow-ups regarding metrics and iterations.

About you


We're after a go-getter who loves building things, watching them grow, learning from the analytics and then building more!
We want someone who is comfortable getting their hands dirty and owning initiatives end to end – from Discovery through Delivery, Go to market, then to Iteration.
The person who gets this role will thrive in situations where we don't have all the available information. They can balance the information that they have available to them and map out a path to clarity and execution.
This person will remove blockers and do everything to ensure delivery teams can build features with no interruptions!

What will you achieve in your first 3-6 months?


Support the launch of Community templates from a technical and go to market perspective
Lead experimentation on how Community should be presented to users to get maximum user engagement
Build a roadmap of improvements to the Template production process to improve campaign speed to market
Lead refinement and sprint planning of features in the Templates roadmap
Work with analytics to improve reporting available on Template performance

You'll love this role if


You live for data
You love building things from scratch
You can handle ambiguity
You have a strong sense of urgency when it comes to unblocking technical teams and enabling them to build
You know how to take a product from an idea through delivery and into customers hands
You can put on a technical hat to work through tricky details during refinements

What you'll learn at Canva


You will learn how to lead delivery teams and show them how the work they're powering through ladders up to achieving our mission
You will learn about understanding processes and imagining a new way of operating that exponentially improves Canva's speed to market
How to take a product from an idea to being used by hundreds of thousands of customers
Apply to Canva
More jobs at Canva
About Canva
Office address
110 Kippax Street, Surry Hills, NSW, 2010
Company size
501-1000 people
Founded in
2012