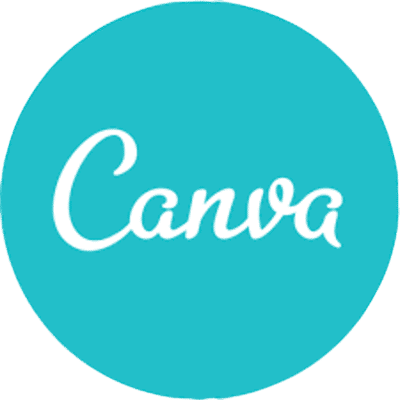 Associate Product Manager, Ingredient Studio at Canva
Apply to Canva
At Canva, we create tools that empower the world to design. Our mission is to democratise design and empower creativity for anyone and everyone, on every platform! Inspired by a team of talented thinkers, an amazing culture and remarkable growth trajectory – we're out to change the world, one design at a time.
Since launch in August 2013, we have grown exponentially, amassing over 30 million active users across 190 different countries who have created more than 2 Billion designs. We are one of the world's fastest-growing technology companies and we have only achieved about 1% of what we are capable of!
About Ingredient Studio
Canva is an online platform that is available across the globe with millions of users worldwide, and our Ingredient Studio Team ensures that Canva realises its goal to empower our users to design and keep them engaged with the highest quality photos, elements, stickers, videos and audio tracks that our users need for their designs.
Our mission is to bring the best content in the world into Canva and make it available for everyone to create beautiful designs. We achieve this in several ways:
In-house content production
Targeted content production with international artistsAcquisition of content or distribution rights for trendy content
Thoroughly reviewing all the content that makes its way into our library to ensure we have the best stuff possible
Creating a truly diverse content library through a thriving contributor program
A hugely important part of making this all a reality is our contributor program. We've had content contributors for a long time but, with additional investment into the content space this year, we have a unique opportunity to re-launch our program, get more contributors into Canva, build momentum and ultimately a truly special, diverse and unique content library that no one else in the world has!
We need someone to lead these efforts -- this is where you come in!

Responsibilities


Full end-to-end ownership of our contributor program for content, including the contributor experience, contributor tools and portal and contributor support
Define the long term strategy and roadmap for our contributor program
Be responsible for executing and collaborating on product strategy, roadmapping, and prioritisation as the product grows
Support engineering enquiries as they build features
Utilise customer feedback, data analysis, market research and the experience of other teams internally to feed into the product roadmap and provide amazing product features and recommendations
Collaborate with stakeholders and the engineering and design teams to deliver on the teams' vision 
Manage and deliver projects throughout the entire product lifecycle; including post-launch follow-ups regarding metrics and iterations.

About you


We're after a go-getter who loves building things, watching them grow, learning from the analytics and then building more!
We want someone who is comfortable getting their hands dirty and owning initiatives end to end – from Discovery through Delivery, Go to market, then to Iteration.
The person who gets this role will thrive in situations where we don't have all the available information. They can balance the information that they have available to them and map out a path to clarity and execution.
This person will remove blockers and do everything to ensure delivery teams can build features with no interruptions!


What will you achieve in your first 3-6 months?


Define the long term strategy and roadmap for the contributor program
Bring our contributor program to life from a product, technical and go to market perspective
Develop an outreach strategy to bring more content contributors to Canva
Lead feature refinement and sprint planning cadences with the engineering and design teams
Collaborate with other teams within the group to create a consistent experience across the Canva Creators and the Contributors experiences and tools
Work with Analytics to establish and continuously track and improve success metrics
Ultimately grow the number of contributors in the program and volume of content being submitted to the program

You'll love this role if


You live for data
You love building things from scratch
You can handle ambiguity
You have a strong sense of urgency when it comes to unblocking technical teams and enabling them to build
You know how to take a product from an idea through delivery and into customers hands
You can put on a technical hat to work through tricky details during refinements

What you'll learn at Canva


You will learn how to lead delivery teams and show them how the work they're powering through ladders up to achieving our mission
You will learn about understanding processes and imagining a new way of operating that exponentially improves Canva's speed to market
How to take a product from an idea to being used by hundreds of thousands of customers
Apply to Canva
More jobs at Canva
About Canva
Office address
110 Kippax Street, Surry Hills, NSW, 2010
Remote CBD, Everywhere
Company size
501-1000 people
Founded in
2012