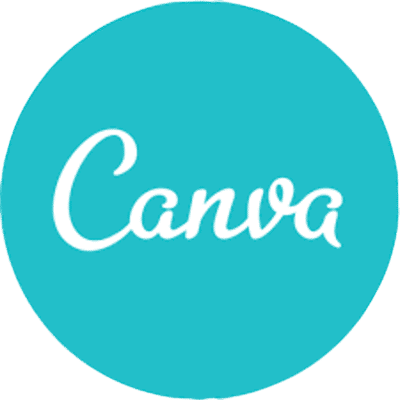 Data Governance Lead at Canva
Apply to Canva
We're constantly working towards making Canva the best place to work, for everyone. We believe deeply that bringing together diversity of thoughts, perspectives and expression is key for building the best product for our equally diverse community all around the world. We celebrate uniqueness and whatever makes you, you and encourage everyone who wants to help us transform the way the world designs, to join us on this journey. We value all different types of experiences. If you don't think you quite meet all of the qualifications, we'd still love to hear from you.  

About Us

At Canva, our mission is to democratise design and empower creativity for anyone and everyone, on every platform. Inspired by a team of talented thinkers, an amazing culture and a remarkable growth trajectory – we're out to change the world, one design at a time. 

Since launch in August 2013, we have grown exponentially, amassing over 60 million monthly active users across 190 different countries who have created more than 6 Billion designs. We are one of the world's fastest-growing technology companies and we have only achieved about 1% of what we want to do.

Data Governance is a critical foundational capability for Canva. It is essential for Canva to build a safe, secure and compliant data ecosystem that powers our business as we operate across the globe, delivering an amazing design experience through our products to our millions of customers, respecting their privacy and protecting our business. 


As Data Governance Lead it is your mission to work closely with senior managers and product development teams to build a sustainable culture of delivery. You will lead complex, multi-disciplinary programs and be equally comfortable working with leadership to set strategic goals and clarify priorities, as you are with teams to communicate program status, escalate issues and manage dependencies as you are discussing technical trade-offs with an engineer.

What you'll do:


Working with the Head of Data, Privacy Counsel along with other key business and technology stakeholders, you will be responsible for implementation and management of Canva's organisation-wide data governance goals, standards, practices, processes and technologies through Canva's Data Governance Program. You will play a lead role driving the adoption of the Data Governance Framework and report on results and the status of the program to Canva's Governance bodies and Leadership teams. 

You will prioritise your program to enable Canva to pursue excellence, by ensuring that the data assets available to our product teams and customers are safe, secure and compliant. You will work across Canva, educating our teams to ensure adherence to the Data Governance Framework and Canva's data policies, standards, and practices.

Your key responsibilities include:


Create and manage the overarching Data Governance program across Canva.
Work with key stakeholders including the Data Governance Foundations team, the Data Management Group Lead, to ensure that the Data Governance Program is clearly defined and applied in practice. 
Promote accountability towards sustainable delivery of data programs.
Monitor and track delivery status across multiple teams and projects.
Facilitate effective, timely and transparent team decision making practices.
Effective stakeholder engagement and management skills to build collective ownership for Canva's data assets and compliance.
Build partnerships with cross-functional teams to influence decisions, drive alignment and prioritisation.
Be an advocate for and drive the uplift in education for our teams regarding their obligations under the Data Governance Framework. 

Work with the Data Governance Foundations team to:


Contribute to the development and ongoing maturity of Canva's Data Governance Framework.
Create and evolve a scoring framework to assist Canva to mature our data governance and increase our global compliance.
Build and manage a program to increase our level of compliance across the end-to-end data ecosystem utilising the risks and recommendations of privacy and security risk registers from the Information Security Management System. 
Report on the status and progress of the program.
Collate all data risks (excluding privacy compliance risks and security risks which are managed under existing registers) and manage the mitigation of those risks through the Data Governance program - working with the Product & Platform Engineering teams to deliver the required work. 
Update the Data Retention Plan to minimise unnecessary data records to reduce the risk of data breaches. 

Working with the Data Management Group function (newly created) and other stakeholder groups, teams and individuals to:


Ensure teams are aware of their responsibilities under Data Governance
Support the roll out of the Privacy By Design Principles across all Product Engineering teams
Delivering against the required Data Governance priorities
Understand how each individual team is contributing to the scoring framework developed with the Data Governance Foundations team
Work with data owners across the business to identify areas where data is collected, categorised and shared and ensure any areas that are not aligned with our Data Governance or Data Management policies or practices, to capture these items in the broader Data Governance Program and work with to develop a path to compliance
Work the key stakeholder to ensure Canva is:
- Conducting regular audits of our data tools, platforms, user access 
- Manage any reporting obligations under our certifications or those required by our regulatory body
- Managing all risks relating to Canva's Data ecosystem and ensuring we are capturing all mitigating activities in the Data Governance program

What skills you will bring:


Deep understanding of modern data architectures, data practices and data technologies
Strong Technical writing skills
Strong Program Management skills
Strong Communication skills
Business analysis skills
Confidence in building and maintaining technical diagrams and documentations
Comfortable with ambiguity in a fast-paced environment with shifting priorities
A natural communicator who leads through influence, not authority
Process-oriented but flexible in approach
Motivated to provide an inclusive and psychologically safe environment for our diverse team to collaborate together, in a timely fashion, towards shared goals
Ability to think strategically but also able to make crazy big goals happen. This role will be very hands-on!

The Canva workspace is set up for you to do your best work and have a great time doing so, with breakout areas, little nooks, and quiet places to retreat.

Want to experience Canva for yourself?
Check out what life is like at Canva on
Instagram
.
Check out what our users are saying about us on
Twitter
.

If you're seeking professional growth and enjoy working on large, distributed, cloud-based applications that delight our millions of individual and business users alike - then apply now to be considered for the position!
If you require visa sponsorship, you must ensure you have at least two (2) years of post-University commercial experience as a Software Engineer and meet the mandatory
sponsorship requirements
laid out by the Department of Home Affairs.

We will not accept or review any CVs from external recruitment agencies.

We make hiring decisions based on your experience, skills and passion. If you're keen to apply and need reasonable adjustments or would like to note which pronouns you use at any point in the application or interview process, please let us know.  
Apply to Canva
More jobs at Canva
About Canva
Office address
110 Kippax Street, Surry Hills, NSW, 2010
Remote CBD, Everywhere
Company size
501-1000 people
Founded in
2012