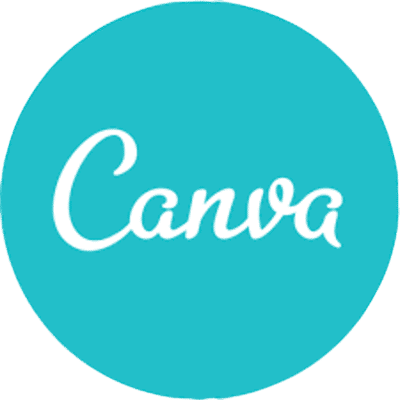 Freelance Art Director at Canva
Remote, Everywhere and Remote
Apply to Canva
Do you have a love for design, and a passion for sharing your design knowledge with the wider community? 
We are looking for a skilled and experienced designer to bring exciting campaigns and projects to life, execute beautifully designed and usable templates for social media, print, and branding designs created within Canva's drag-and-drop design tool. The goal will be to provide feedback on the overall quality of each design, as well as giving feedback on the usability of the template, and any design tweaks that need to be made from an aesthetic point of view.
You'll also be responsible for developing a relationship with our community of talented designers - providing constructive feedback, and maintaining and updating quality guidelines. You'll have the opportunity to create tutorials for our designers, educating them on common issues and guiding them to higher quality output more reliably. 
About the team


Our Template Design Team empowers our users to create stunningly beautiful content—by beginning their journey with a perfect and easily customizable template design. From branding to social media, posters to stickers, to videos and beyond, our goal is to build the world's best design marketplace, with a library of designs that offer our users a wide variety of on-trend and usable content. 
About the role 


As our Art Director, you will be part of a vibrant and friendly creative studio, producing beautiful templates for our library. You'll have the opportunity to deliver a wide variety of creative campaigns, the freedom to influence design direction, and the chance to create elegant, on-trend designs every day.  We need someone at a senior designer level, who loves working with design tools, while also briefing and managing the quality of a team of designers.

What you'll do as our Art Director


Work with our template designers and assisting the team in creating and delivering template design projects and campaigns
Brief our designers, illustrators, photographers, and videographers to execute high-quality content and templates for each project
Create high-quality designs and templates that are tailored to and curated to campaigns and project briefs
Drive design research, mood boards, brainstorming, and design reference  sessions with the team
Work with copywriters to make sure template content suits the design
Review designs created by our designers and provide feedback for revisions
Check for template usability before publishing

We'd love it if you have


4 – 5+ years experience as a Graphic Designer, Art Director or a lead role creating a diverse range of designs
A strong portfolio demonstrating your passion for designing clean, elegant, and beautiful designs
Art direction experience – the ability to brief illustrators, photographers and videographers to create beautiful and quality content
The ability to work collaboratively in a creative team environment
Diligence to hit deadlines

Competencies for success


We shortlist by reviewing not just your CV but more importantly, your portfolio. Quality over quantity matters more to us – so best to show us your best and most relevant graphic design works – throw in those layouts, social media posts, and even branding projects!  
You're a hustler! You are adaptable and can work independently juggling the delivery of design projects and producing high-quality content. 
You're unafraid to get your hands dirty! You're a senior designer who can give out briefs, at the same time, create high-quality designs.
Apply to Canva
More jobs at Canva
About Canva
Office address
110 Kippax Street, Surry Hills, NSW, 2010
Remote CBD, Everywhere
Company size
501-1000 people
Founded in
2012