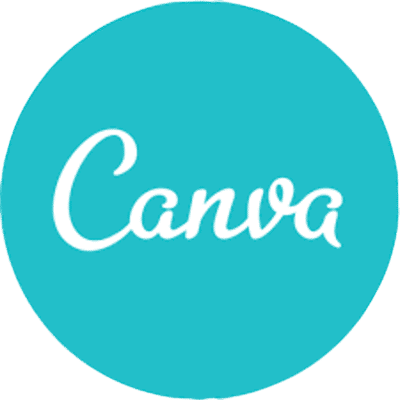 Growth Manager, Canva Pro at Canva
Apply to Canva
At Canva, we create tools that empower the world to design. Our mission is to democratise design and empower creativity for anyone and everyone, on every platform! Inspired by a team of talented thinkers, an amazing culture and remarkable growth trajectory – we're out to change the world, one design at a time.
Since launch in August 2013 we have grown exponentially, amassing over 30 million active users across 190 different countries who have created more than 3 Billion designs. We are one of the world's fastest-growing technology companies and we have only achieved about 1% of what we are capable of!
About the group:


The Canva Pro group is responsible for our premium SaaS product, Canva Pro. We are responsible for building, improving and growing a product that can help our users be more productive, and achieve more with Canva. We have a mission of empowering millions of businesses to grow with (and because of) Canva Pro, and we're making pretty amazing progress!
The group is structured into multiple cross-functional teams.. Each of these teams have their individual goals and roadmaps which together contribute to Canva and Canva Pro's success. As a Growth Manager for Canva Pro you will work with each of these teams and other functional teams at Canva to drive strategic growth initiatives for Canva Pro. This role will involve a mix of product led conversion growth in driving more Canva users to become & retain as Canva Pro users and global distribution strategy by understanding & solving for market-specific buying behaviors, payments landscape, pricing and adoption on mobile.
About you:


You have a growth mindset and value detail as much as the big picture. You thrive in a collaborative fast-paced environment, working together to figure out the best experience for the user and how to impact the business. Continually learning and adapting, you strive to grow yourself and those around you. Living and breathing all things growth, you make data-informed, strategic decisions and deliver on them to lead your team to great results. You thrive being autonomous and willing to challenge the status quo to drive business growth.
What you will achieve in the first 3-6 months: 


- Understand Canva Pro - Ramp up on all things Pro & become an internal subject matter expert on Pro & our SaaS metrics first Growth Experiments
- Identify a growth opportunity to improve Pro metrics, make a business case for it and drive it to execution Pro on mobile
- Make a strategic plan for how we scale Canva Pro subscriber base on mobile globallyOwn Pro Growth in key developing markets
- Benchmark Pro metrics in developing markets with US, understand market nuances, identify areas of improvement, and come up with a plan of growing subscriber base and revenue  in those markets

What you'll do:


Growth Opportunity sizing and business cases: Identify and recommend opportunities for subscriber and revenue growth, determine the potential impact of these opportunities on our overall business, and work with partners throughout the company to implement them
Partner with the Product Managers, Engineering, Data Analytics, Product Design, and Product Marketing to conceptualise, build and execute growth initiatives
Create project roadmaps for teams to act on and prioritize individual task with product managers based on impact, confidence and ease
Manage and drive a portfolio of growth initiatives, including both in-flight projects and ideas that you come up with
Be an internal subject matter expert on Canva Pro & our SaaS business model 
Develop a data-driven mastery of our subscription businesses, work with stakeholders across Data and Finance to determine and track the right metrics, set targets for important drivers and leading indicators, and share performance updates with stakeholders

What we're looking for:


You have 2+ years experience working on similar SaaS growth challenges and diving into metrics
Prior experience in experimentation and AB testing
A track record of being an owner and getting projects from idea to live!
Strong project management skills, where you thrive on being in the middle of a cross-functional team, coordinating the roadmap and getting results
Your growth skills are sharp but so is your eye for a great product experience
You have a persistent desire to learn how digital products are bought across the world
You consider yourself a strong all-rounder; data, strategy, product mock-ups – whatever it is, you can comfortably wear the hat

Benefits:


Competitive salary, plus equity options
Flexible working hours, we value work-life balance
In-house chefs that cook delicious breakfast and lunch for us each day
Professional education allowance
Free Yoga membership 
Generous parental leave policy
Relocation budget provided for interstate or overseas candidates and visa application fees covered
Apply to Canva
More jobs at Canva
About Canva
Office address
110 Kippax Street, Surry Hills, NSW, 2010
Remote CBD, Everywhere
Company size
501-1000 people
Founded in
2012