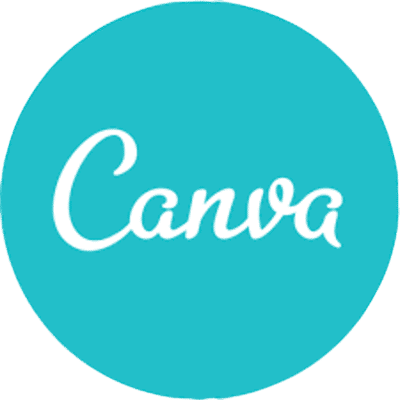 Influencer Marketing Manager at Canva
Apply to Canva
At Canva, we create tools that empower the world to design. Our mission is to democratise design and empower creativity for anyone and everyone, on every platform! Inspired by a team of talented thinkers, an amazing culture and remarkable growth trajectory – we're out to change the world, one design at a time.
Since launch in August 2013 we have grown exponentially, amassing over 30 million active users across 190 different countries who have created more than 2 Billion designs. We are one of the world's fastest growing technology companies and we have only achieved about 1% of what we are capable of!
Team & role


The Brand Marketing team's mission is to make Canva the most loved brand in the world through world class creative executions and campaigns. As Canva's first Influencer Marketing Manager, you will be responsible for developing and executing an influencer strategy that reinforces our brand and values, amplifies our USP and showcases the product to the world.


You'll be a visionary with significant experience driving successful consumer social campaigns and a proven track record of strategic planning and delivery of measurable results.

What you'll do


Build and execute a highly-tuned influencer marketing strategy from the ground up
Brainstorm, develop and execute tactical and evergreen (always-on) content opportunities
Own the planning and execution of influencer outreach and content management
Manage significant global budgets optimizing for brand and acquisition targets
Support brand marketing campaigns by amplifying key messaging across digital influencer marketing channels
Provide monthly and quarterly executive reports measuring success and analysing experiment results

What you'll be


At least three years experience running influencer marketing channels and campaigns
Eknowledge of social media networks, and how best to leverage them (Including, but not limited to; YouTube, TikTok, Twitter, Facebook, Instagram, and Linkedin)
An empathetic operator with a passion for social media and an ability to get the most out of content partners
Someone that loves a fast-paced, ever-changing environment and that can bring clarity and efficiency amongst the chaos
Someone with an ability to create scalable workflows where there aren't any pre-existing systems
You'll have incredible organisational skills and attention to detail and be able to balance the big picture with short term needs / initiatives
While we won't be taking any blood samples, we'd love to see some Startup DNA – you will need to be flexible, pragmatic, strategic, tenacious, and take ownership of deliverables and outcomes – ya gotta have hustle!

Benefits


Competitive salary, plus equity options
Flexible working hours, we value work-life balance
In-house chefs that cook delicious breakfast and lunch for us each day
Free Yoga membership
Professional education allowance
Generous parental leave policy
Pet friendly offices
Sponsored social clubs and team events
Fun and quirky celebrations
Relocation budget provided for interstate or overseas candidates
Apply to Canva
More jobs at Canva
About Canva
Office address
110 Kippax Street, Surry Hills, NSW, 2010
Remote CBD, Everywhere
Company size
501-1000 people
Founded in
2012