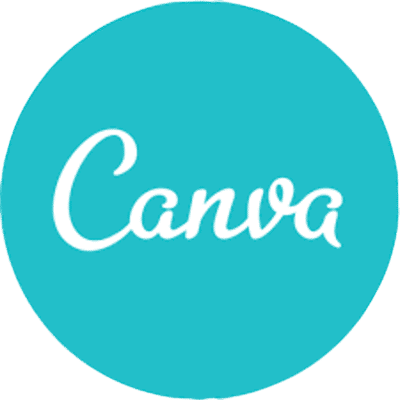 Internal Communications Manager at Canva
Apply to Canva
We're constantly working towards making Canva the best place to work, for everyone. We believe deeply that bringing together diversity of thoughts, perspectives and expression is key for building the best product for our equally diverse community all around the world. We celebrate uniqueness and whatever makes you, you and encourage everyone who wants to help us transform the way the world designs, to join us on this journey. We value all different types of experiences. If you don't think you quite meet all of the qualifications, we'd still love to hear from you.  

About Us

At Canva, our mission is to democratise design and empower creativity for anyone and everyone, on every platform. Inspired by a team of talented thinkers, an amazing culture and a remarkable growth trajectory – we're out to change the world, one design at a time. 

Since launch in August 2013, we have grown exponentially, amassing over 60 million monthly active users across 190 different countries who have created more than 6 Billion designs. We are one of the world's fastest-growing technology companies and we have only achieved about 1% of what we want to do.


Sitting within our Corporate Communications function, Canva's Internal Communications team leads a global communications program that inspires, engages and aligns our team. Driving company-wide communications that celebrate and recognize our one-of-a-kind culture while delivering engaging and compelling messaging across a range of channels and creative formats.
Our Internal Communications team helps leaders communicate with our team of more than 2,000 employees across the globe in ways that resonate, engage, inspire and keep our teams and groups aligned to Canvas' vision, mission and culture. The key to this is ensuring that our team around the world has relevant and timely communication on company-wide goals and updates.

You'll work closely with the Corporate Communications team to develop and execute a global strategy, partnering with teams across the company to support internal communications needs while bringing a creative eye to our existing communications formats. You'll own our company-wide communications channels and cadences while also working closely with our Employer Brand and Social Media teams to unearth and showcase stories that illuminate our culture and the experiences of our employees around the world.
You will excel at working cross-functionally on competing projects with a range of stakeholders. As a strategic, skilful storyteller, you will distil complex information and projects into creative and compelling narratives that inspire, engage and align our groups and teams across the globe.


Most importantly, we're looking for someone who can champion and evangelise our values and culture across the company – alignment to Canva's culture and values, as well as a genuine interest in our mission and vision.

What you'll do


Design and lead end-to-end communications programs that build an authentic and open two-way dialogue
Develop templates, processes and ways of working to scale the Internal Communications function across the company and support the wider business on complex change management projects to support that scale
Take ownership of our company-wide communication channels and cadence, managing existing internal communications programs such as our All Hands and Season Opener while developing creative approaches to evolve these with a focus on transparency, engagement and alignment.
Work alongside colleagues in Corporate Communications to align internal and external messaging, and ensure consistency across communications strategies.
Partner with our Talent Brand and Social Media teams to craft award submissions and support the development of external content to showcase Canva as a great place to work
Develop creative ways for our team to become ambassadors of our brand, working closely with our Corporate Communications team to surface and develop stories
Support leaders across the company to communicate with their teams and the company.

Who you'll be


3-5 years experience as part of an in-house communications team working in a fast-paced, changing environment.
You'll be an expert communicator and storyteller, able to speak to a global audience and adapt your writing style across a wide range of media, formats and context.
You have navigated complex stakeholder environments to drive tangible business outcomes with demonstrable experience launching new communications initiatives.
You have incredible organisational skills and attention to detail with the ability to balance the big picture with getting the important details right.
Proven ability to translate complex concepts into clear and compelling narratives that rally and inspire global audiences.
Experience with measurable goal setting using data and KPIs to manage and report on the effectiveness of projects.
Experience with tools such as Dynamic Signal, Poppulo, SocialChorus and others is a plus.
Competitive salary, plus equity options
Flexible working hours, we value work-life balance
In-house chefs that cook delicious breakfast and lunch for us each day
Free Yoga membership
Professional education allowance
Generous parental leave policy
Pet-friendly offices
Sponsored social clubs and team events
Fun and quirky celebrations

We make hiring decisions based on your experience, skills and passion. If you're keen to apply and need reasonable adjustments or would like to note which pronouns you use at any point in the application or interview process, please let us know.  
Apply to Canva
More jobs at Canva
About Canva
Office address
110 Kippax Street, Surry Hills, NSW, 2010
Remote CBD, Everywhere
Company size
501-1000 people
Founded in
2012