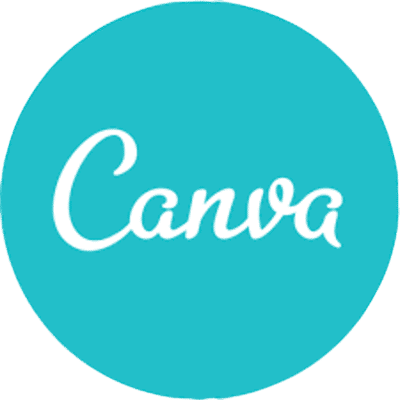 Photoshop Artist - 3D/4D knowledge at Canva
Apply to Canva
At Canva, we create tools that empower the world to design. Our mission is to democratise design and empower creativity for anyone and everyone, on every platform! Inspired by a team of talented thinkers, an amazing culture and remarkable growth trajectory – we're out to change the world, one design at a time.
Since launch in August 2013 we have grown exponentially, amassing over 30 million active users across 190 different countries who have created more than 2 Billion designs. We are one of the world's fastest growing technology companies and we have only achieved about 1% of what we are capable of!
About the group
Brand Studio's mission is to build the most loved brand in the world, while doing as much good as we possibly can along the way. Our team services all of Canva for their brand design needs. We are responsible for championing a consistent and human brand, and evolving it over time as we learn, grow and pursue excellence in branding. 
Our brand pillars are Human, Inspiring and Empowering. These act as our North Star in everything we do.
Your role
You will be driving the creation of the world's best design previews by working with a talented team of designers, product managers, engineers and content specialists. Your design previews will be seen by millions of people around the world.
Thousands of people come to Canva everyday to create things like simple social media posts, custom t-shirt designs, printed photo books and more. Your role is to inspire our users at every step of their experience by creating beautifully inspiring design previews. You'll be combining pixels and code to create layered images we can use to magically display any design onto.
You'll be working with our brand team and drive the design direction of these assets. You'll also be working with engineers to explore innovative ways to scale and optimise this process across Canva.
You'll be like a Photoshop artist with 3D/4D knowledge, an image maker, someone who can create photo-realistic mockups with a high level of technical skills needed to work with front-end engineers on Live Previews.

What you'll be doing ...


Work with the brand team and drive the design direction on key design previews projects across Canva
Produce high-quality design previews and graphic assets for our print product
Produce high-quality design previews and graphic assets for Marketing collateral
Systemize, document and manage the process of creating design previews at scale
Work with engineering teams to scale and expand our production capabilities
Work closely with our print and product teams to meet our business goals
Research competitors, trends and best practices
Document our principles and practices and share with the rest of the team
Inspire our users with amazing design previews at every touch point
You'll love this role if ...


You'll be like a Photoshop artist with 3D/4D knowledge, an image maker, someone who can create photo-realistic mockups with a high level of technical skills needed to work with front-end engineers on Live Previews.
You have at least 4+ years experience as a Brand Designer, Art director, Creative Technologist creating a range of highly polished branded collateral
You are a master in Adobe Photoshop
Knowledge of 3D video effects and software such as Cinema 4D 
You have an advanced design sensitivity and knowledge of fundamental design principles: composition, typography, color, photography, scale
You're proficient with photoshop and complex image editing, layering and scripting functionalities
Have an interest for creative technology and computational design
You love your craft and care about the small details
You're passionate about optimising and streamlining processes
You can think about problems broadly and approach solutions from many angles
Can communicate your ideas to others effectively
Can collaborate with engineers effectively and ship the best design solution possible
You're able to work collaboratively in a creative team environment
You're diligent, respect deadlines and offer suggestions to streamline and improve team processes
You have the confidence to try new things, and a passion for big ideas and storytelling
Apply to Canva
More jobs at Canva
About Canva
Office address
110 Kippax Street, Surry Hills, NSW, 2010
Remote CBD, Everywhere
Company size
501-1000 people
Founded in
2012