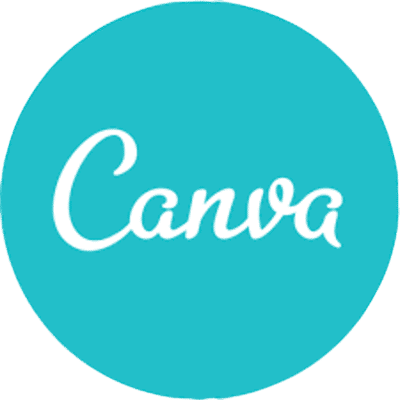 Senior Product Designer - Growth & Marketing at Canva
Apply to Canva
One of the principles of our design team is to 'show the future'. As designers we transport the rest of the company into a future we're yet to build. A big part of the role of a product designer at Canva is to be a visionary—visualising and reinventing the future of design. 
Product designers at Canva take the dream and make it something everyone can relate to and rally behind. We start from the very early stages: finding the right problem to tackle, exploring ideas for how to solve it and then refining it into a coherent solution. Our product designers carry out research, brainstorming, sketching, prototyping, and collaboration with our engineers to ship great products.  We are empathetic user advocates and respect our users' opinions through interviews, usability testing, and data analysis, as well as wireframing, flowcharting, and journey mapping to show the different stages that customers go through as they come into contact with Canva.
About the group and team
The Marketing and Engagement group is the largest group at Canva. We are focussing on making Canva the most loved brand in the world, making sure all these users have the best first impression, love their experience while creating their first design and come back to create more. 
Working closely with all the other teams within the group such as onboarding, homepage, signup, publish and mobile, the M&E teamwork at the top of the funnel to attract and convert new users. Marketing and Engagement's mission is to supercharge the funnel and ensure the most cohesive and seamless experience for our users.  
Whether it is collaborating with the brand team on unique and creative campaigns, working with the PRO and Performance marketing team on improving our PAID funnel and having a real business impact on our core revenue metric or working with the PMMs across the business to market and launch all the new features we are building every day. 

Goals in the first 3-6 months


Goal #1 => Optimise Pro, Print and Team funnel 
You will be working in collaboration with the PRO, Enterprise, Performance marketing, Creative studio and Signup and onboarding teams to shape the most optimised and seamless experience to drive high-value users to the Canva product.
Goal #2 => Surface the value of Canva and what it does 
We ship amazing features every week across the company. In fact, there is so much 'good stuff' going out, it is hard for users to keep up and know everything they can do with the product. In collaboration with the PMMs, you will help shape and surface all these features to our users in various ways inside and outside the App.
Goal #3 => Define the go-to market strategies 
You will help build processes and strategies to create the most impactful go to market strategies and help Canva become the most loved brand in the world.

Experience you'll need


A portfolio that demonstrates experience in product thinking where you have previously shipped UX/UI design for digital products.
You are a designer that is constantly inspired—motivating those around you through your passion and drive for what you do.
You are excited by regularly coming up with new ideas, shipping new products and features that address your users' real needs. 
You shine through your designs—creating user flows and wireframes that simplify user interactions 
You are eager to visually communicate your ideas through prototypes to test with users.  
You thrive in a collaborative workplace; partnering with other designers, engineers, product developers and other disciplines throughout the company.
You appreciate big picture thinking. While details are everything, creating an experience that always keeps our users in mind is equally as important. 
You are a problem solver that's excited by a challenge. You enjoy sitting in a room and whiteboarding ideas to confidently come up with simple, elegant solutions that everyone can move forward with.  
You are an empathetic user advocate that values the backing of research and data analysis when it comes to designing modern solutions. 
You enjoy a little flexibility in your work. Our growth means there are constantly new things to work on every day, as such it's likely that you'll often be working across the board on new and exciting projects.
Apply to Canva
More jobs at Canva
About Canva
Office address
110 Kippax Street, Surry Hills, NSW, 2010
Remote CBD, Everywhere
Company size
501-1000 people
Founded in
2012