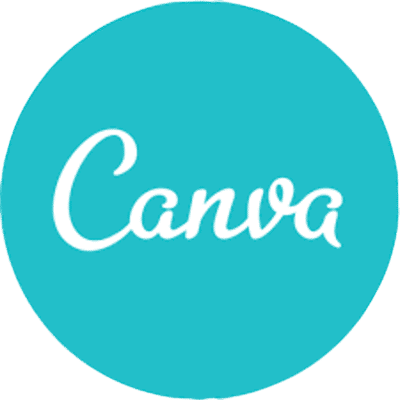 Senior Tax Accountant at Canva
Surry Hills, NSW and Remote
Apply to Canva
We're constantly working towards making Canva the best place to work, for everyone. We believe deeply that bringing together diversity of thoughts, perspectives and expression is key for building the best product for our equally diverse community all around the world. We celebrate uniqueness and whatever makes you, you and encourage everyone who wants to help us transform the way the world designs, to join us on this journey. We value all different types of experiences. If you don't think you quite meet all of the qualifications, we'd still love to hear from you.  

About Us

At Canva, our mission is to democratise design and empower creativity for anyone and everyone, on every platform. Inspired by a team of talented thinkers, an amazing culture and a remarkable growth trajectory – we're out to change the world, one design at a time. 


Since launch in August 2013, we have grown exponentially, amassing over 60 million monthly active users across 190 different countries who have created more than 6 Billion designs. We are one of the world's fastest-growing technology companies and we have only achieved about 1% of what we want to do.

About the team


The finance team's mission is to protect and serve Canva and its key stakeholders; that is protecting Canva from external pressures and risks whilst balancing the need to best serve our teams.


The vision is for Canva to be recognised and commended by its peers and stakeholders as having a world-class finance team.


As part of this team you will have the opportunity to:


Gain experience working at the headquarters of one of the world's fastest growing tech companies; your work will impact millions of Canva's global users
Learn from and work with some of Australia's best talent, including Canva's founders, engineers, product and growth professionals
Develop and grow in a team focussed on its customers

About the candidate

As Canva continues on this exciting period of growth and traverses the ever increasing complexity of the tax landscape, there is now a need for another specialist in this space. You'll have broad experience with both Australian and international tax concepts and are keen to expand your knowledge and skills within a commercial setting.


You'll work closely with the Global Tax team, other members of the finance team, the broader business and our service providers to ensure that the Group's global tax obligations are met in all jurisdictions that Group operates in.


We're a fast moving business so change is frequent, you'll be comfortable working in a hands on, dynamic environment and have excellent communication & negotiation skills, with a strong attention to details and a proactive attitude.

Please note that this role has a big focus on international tax in addition to Australian tax. Whilst we will not expect you to be an expert in foreign tax laws, we do expect a broad understanding of international tax concepts. We will be looking for someone who is keen to expand their capability in the international tax arena as well as wanting exposure in other fields of Australian tax such as transfer pricing, fringe benefits tax and tax controversy.

Working with the Tax Manager, the core responsibilities of the role include:


Drive all things direct tax (compliance and advisory) in Australia and a number of jurisdictions all around the world in which the Group operates in
Taking ownership of all compliance obligations for each of your jurisdictions and ensuring successful completion and timely lodgement 
Collaborating with other teams to attend to all month end/year end reporting obligations on a timely basis 
Prepare and review the global tax effect accounting and reporting for your relevant jurisdictions, together with cross border team members
Facilitate in setting up internal controls and prepare process documentation to enable audit readiness 
Diving into complex tax technical matters and finding solutions for critical business needs, including drafting technical advice and being the key point of contact for your global jurisdictions
Being the ambassador for process improvement of your relevant jurisdictions, including taking ownership of all tax projects with respect to your jurisdictions, collaborating with other business unit to design and implement best-in-class processes, procedures and deliverables, and assisting in developing and implementing process improvements strategies, together with other business units 
Ensuring the smooth operation of your jurisdictions by keeping up to date with local tax developments to help identify potential gaps or risks 
Working closely with the Group's external tax service providers as required
Championing the use of technology within the tax function that can scale and grow with Canva and reduce the amount of administrative work
Providing support to other complex commercial tasks to the Tax team as and when required (such as policy design, supporting transfer pricing practices, supporting M&A, etc.)

We'd love it if you have:


5-6 years of relevant experience
Strong writing skills and business acumen with problem-solving creativity and commercial judgement
Degree level qualification in a relevant field;CA/CPA qualified or equivalent qualification
Highly organised with the ability to work under pressure and within set deadlines
Exceptional communication and stakeholder management skills
Self motivated with a desire to learn
Experience working in a fast growing, ever-changing environment

Benefits:


Competitive salary, plus equity options
Flexible working hours, we value work-life balance
In-house chefs that cook delicious breakfast and lunch for us each day
In-house gym and yoga classes
Generous parental leave policy
Pet friendly offices
Sponsored social clubs and team events
Fun and quirky celebrations
Relocation budget provided for international and or interstate candidates

Canva is currently one of Australia's hottest technology startups and has been the ranked #1 Australian Workplace in Technology by JobAdvisor for the second year in a row. We mean it when we say we want to create a workplace that you love coming to. Our culture is unlike anywhere else and our offices are designed with workspaces for every mood, to help you do great work. At Canva you can be part of a company that is growing rapidly, building a product that users really love. 

Being a Force for good. 

One of our core values at Canva, "Being a force for good" means we are actively working towards a world that isn't just good for a small few, but one that's good for everyone. We believe deeply that bringing together diversity of thoughts, perspectives and expression is key for building the best product for our equally diverse community. To achieve this, we need to constantly work towards making Canva the best place to work, for everyone.
We make hiring decisions based on your experience, skills and passion. If you're keen to apply and need reasonable adjustments or would like to note which pronouns you use at any point in the application or interview process, please let us know.  
Apply to Canva
More jobs at Canva
About Canva
Office address
110 Kippax Street, Surry Hills, NSW, 2010
Remote CBD, Everywhere
Company size
501-1000 people
Founded in
2012