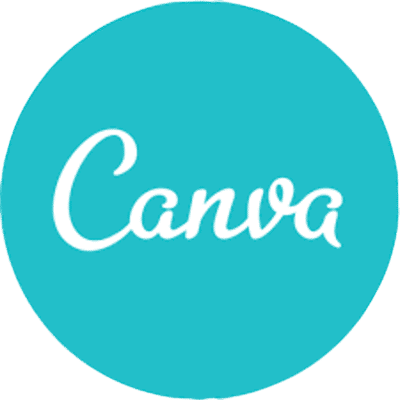 Talent Acquisition Lead/Manager - Contingent Workforce at Canva
Surry Hills, NSW and Remote
Apply to Canva
We're constantly working towards making Canva the best place to work, for everyone. We believe deeply that bringing together diversity of thoughts, perspectives and expression is key for building the best product for our equally diverse community all around the world. We celebrate uniqueness and whatever makes you, you and encourage everyone who wants to help us transform the way the world designs, to join us on this journey. We value all different types of experiences. If you don't think you quite meet all of the qualifications, we'd still love to hear from you.  

About Us

At Canva, our mission is to democratise design and empower creativity for anyone and everyone, on every platform. Inspired by a team of talented thinkers, an amazing culture and a remarkable growth trajectory – we're out to change the world, one design at a time. 

Since launch in August 2013, we have grown exponentially, amassing over 60 million monthly active users across 190 different countries who have created more than 6 Billion designs. We are one of the world's fastest-growing technology companies and we have only achieved about 1% of what we want to do.

About The Talent Acquisition Team 
 
Canva's People team has a big mission to build the most effective and engaged company in the world! Our success is finding, growing and empowering the best engineers, designers, product managers, growth marketers and operators in the world. 

Recruiting is a core strategic driver of Canva's success - we've hired some of the best people from all over the world and it takes a curious, tenacious and Creative Recruiter to make sure we're always discovering talent that will take Canva into the future. 
About the role


Every month, more than 60 million Canva users create a design in one of the 100 languages other than English that Canva supports. 
We created Canva with the mission of empowering the world to design – and this means having content and experiences that represent the unique and vibrant world around us.  To achieve our goal of building a truly local product & marketplace, we are looking for a Recruitment Lead to partner with Country & Creative Leads across 20 locations across the globe to build out their teams.  

You'll be responsible for leading a team of recruiters to help us find the best creative talent across APAC, Europe, APAC, Middle East and LATAM. You'll develop meaningful relationships with design, creative and marketing stakeholders to understand Canva's continually evolving organisations. You will own the contingent workforce hiring efforts for designers, creative leads, photographers, copywriters, illustrators, marketers and other specialised roles within our creative, design and marketing teams. You'll develop creative recruiting strategies whilst focussing on global sourcing, diversity hiring, and innovative approaches to passive candidate engagement. You will be passionate about delivering an awesome candidate experience and act as the primary advocate for candidates leading them through the recruiting and interviewing process, connecting them to the magic of working at Canva.

Goals


Collaborate with our groups and leads to understand and collect their current & future CW requirements
Partner with groups and leads to streamline the global CW hiring and relevant processes e.g. job posting, sourcing, screening etc.
Understand Canva's priority markets, the talent required and create foundations to build a fast and scalable CW sourcing model
Educate and make recommendations to the groups and leads on best practices of CW hiring
Collaborate with the procurement and Global Workforce team to create a panel of recruitment agencies across our priority markets
Work with our Total Rewards team, Talent Acquisition and other key groups to create country-specific rate guides for CW hiring
Collaborate with Recruitment Operations and IT Group to review existing technology and make recommendations for improvements to ensure that we continue to hire the best talent at speed
Establish a framework for global CW hiring that ties into our global expansion strategy which includes strong internal processes and policies for CW hiring and growth of the CW hiring team to meet the business requirement
Create a self-serve guide of complete CW hiring processes which covers country specific requirements and / or cultural nuances
Work with our Talent Acquisition team to leverage their best practices and replicate their success recipe across global CW hiring e.g Diversity and Inclusion

Experience you'll need


You have 6 + years of experience in a fast-paced recruitment role and have a successful track record of hiring top design, creative or marketing talent. 
You have at least 3 + years of experience leading a team of recruiters 
Previous experience within temporary or contingent recruitment either based onsite (MSP/RPO) or from an agency background.
You have helped build a PSA 
You love to work in an open and collaborative environment, where you'll be coordinating and communicating with teams around the world.
You have a love and understanding of culture, language, and, an awareness of cross-cultural differences. You have a passion and interest in global culture cultural and get excited by building Canva's global workforce. 
You value diversity and take pride in building a team that brings together a diversity of thoughts, perspectives and expression. Cultural sensitivity and passion for working with a diverse team across different time zones
You're a hustler! You're an independent, adaptable and highly motivated talent sourcer who loves what you do. You're able to get into the details and deliver quality results on time. You're a wearer of many hats and can juggle multiple priorities at the same time.
You're creative and proactive. You love to research and understand that the art of sourcing is always evolving. You get stuck into various platforms, technology tools, social networks and databases to uncover the best talent in the world.
You have the aptitude to leverage our product, culture and mission of Canva to attract the right candidates.   
Tact, diplomacy and professionalism are a way of life for you when you deal with various sensitive situations across the role.
Able to influence and work with a wide range of stakeholders, including the founders and senior management.
You are a strong advocate for candidate experience.

We make hiring decisions based on your experience, skills and passion. If you're keen to apply and need reasonable adjustments or would like to note which pronouns you use at any point in the application or interview process, please let us know.  
Apply to Canva
More jobs at Canva
About Canva
Office address
110 Kippax Street, Surry Hills, NSW, 2010
Remote CBD, Everywhere
Company size
501-1000 people
Founded in
2012