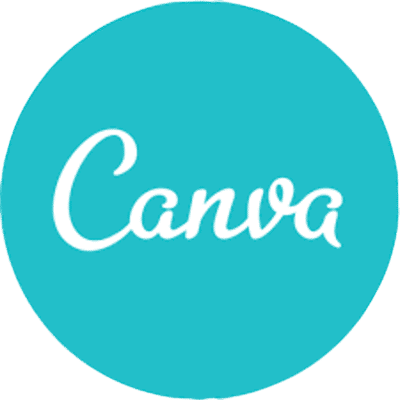 Technical Team Lead at Canva
Surry Hills, NSW and Remote
Apply to Canva
At Canva, we're transforming the way the world designs by building a suite of easy-to-use design tools (for graphics, animation, video, and print) in over 100 languages, and across browser-based and mobile platforms.
Since launch in April 2013, we have grown exponentially, amassing over 30 million users in over 100 languages.  We are the most valuable technology company in Australia, and one of the world's fastest-growing technology companies in the world.  We're a values-driven organization with an engineering mindset that applies to everything that we do.
In 2020, we've continued to increase revenue and profitability, achieved a
recent valuation of USD $6 billion
, and placed
7th on the Cloud 100
.  Despite this year's challenges, we have continued to bring some of the best and brightest engineering minds in Australia and abroad to Canva.  Could you be next? 
Canva's intuitive suite of design products is powered by our large distributed cloud infrastructure in AWS.  As the features and services of our product suite evolve, we're setting some large and ambitious goals and thus, are seeking multiple Technical Team Leads to ensure that our infrastructure engineering teams continue to deliver at speed and scale.
The role will be a mix of 50% hands-on technical direction and software development and 50% people leadership so you will still be able to get your hands dirty in the code. 
This role is based in Sydney, open to remote applicants within Australia, and qualifies for interstate relocation for those who wish to work from Sydney HQ.

Core Responsibilities


Driving technical strategy and providing leadership to your team in a fast-paced innovation-focused environment
Hands-on design, development, and deployment of software and infrastructure solutions
Drive delivery of large-scale projects from ideation to completion within start-up time frames to ensure Canva's overall reliability, performance, security, and stability
Develop and grow a team of Canvanauts (software engineers) through effective hiring, coaching, succession planning, and retention strategies
Inspire infrastructure teams to innovate, invent, implement and deploy complex software solutions in a complex distributed and mission-critical environment
Promote a safe and healthy culture with a focus on collaboration and open communication
Set up and run ongoing feedback sessions, initiatives to help drive a healthy code review culture, knowledge sharing, design showcases, and helping improve processes through retrospectives

Required Experience


Experience with technical and people leadership – having previously led high-performing teams where everyone is able to share their best ideas and be their best selves
Experience as a Software Engineer, and happy to code in Python or Java; as this role has significant software development responsibilities
Previous experience in cloud-based environments (AWS, Google Cloud, Azure) with a working knowledge of broad infrastructure functions – CI/CD pipelines, automation, site reliability, security, etc
Excellent written and verbal communication skills; with the ability to work with a diverse range of individuals from different backgrounds and with different professional and personal needs
Be capable of leading by example – promoting Canva's values, no-blame mentality, and engineering values

Beneficial Experience


Subject-matter expertise of Amazon Web Services and associated technologies and products within the AWS ecosystem
Deep understanding of CI and Build Systems; or previous experience in automation and building Developer Tools
Previous experience establishing, growing, and developing new teams from the ground up

Perks and Benefits


Competitive salary, plus stock options via our ESOP plan
Flexible daily working hours, we value work-life balance
Breakfast and lunch prepared by our wonderful Vibe team
Onsite-Gym and Yoga Membership
End-of-Trip Facilities: Bicycle parking and showers
Generous parental (including secondary) leave policy
Pet-friendly offices
Internal Coaching and Employee Support Programs
Sponsored social clubs, team events, and celebrations
Apply to Canva
More jobs at Canva
About Canva
Office address
110 Kippax Street, Surry Hills, NSW, 2010
Remote CBD, Everywhere
Company size
501-1000 people
Founded in
2012