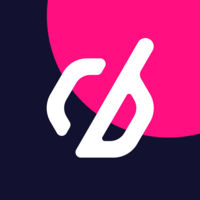 Codebots
Codebots are software robots that can write over 90% of an application's code, empowering human teams to solve the creative and complex challenges of a digital transformation project.

We believe that business agility can be positively impacted through a process of continuous modernisation. Continuous modernisation is a strategy for legacy systems to ensure the software fits the people using it. When a software/people fit is found, momentum is gained by the organisation and business agility is increased.

Quality at speed.
Reuse at scale.
Build world-class software with Codebots.

Our bots write to a number of technology stacks and come ready with advanced behaviours and integrations, so enterprise development teams can breathe easier, develop and migrate systems faster, of better quality, and with greater reuse.

We put our bots to the test and found that a software development team using a codebot is on average, 8.3 times faster than a team without.

Our culture

We promote a strong work/life balance. Our office is an open plan, with both sitting and standing desks. Some key things to look forward to are:


Daily team meetings for ideation/teamwork.
20% of your working week allocated for Research & Development.
Fresh fruit in the office weekly.
Friday afternoon beers & beats.
Friday afternoon "Inspiration Jams" and training/development sessions.
Friday afternoon team themed Spotify playlist.
Monthly social nights.
We are located conveniently 60m from the Milton train station.
About Codebots
Company size
11-50 people
Founded in
2017
Markets