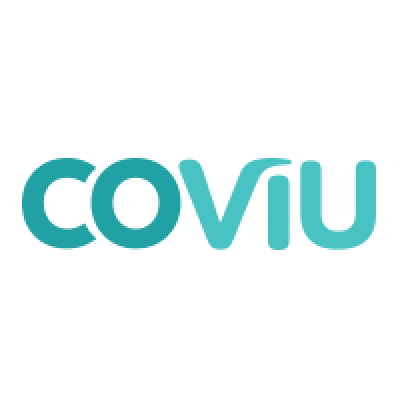 Marketing Director at Coviu
$120k - $160k in South Brisbane, QLD
Apply to Coviu
Coviu Global is an Australian based startup leading the way in telehealth. We are pioneering a revolutionary way to ensure top quality healthcare across the world regardless of location. You will be joining an upbeat and dynamic team who enjoy taking on challenges, solving problems, and ensuring the best possible customer experience.


Over the last few months, Coviu Global has experienced unprecedented growth and the team has grown our user base by more than 300% since the start of March. We are now looking for a Marketing Director to join our team, to execute existing and new strategies.


Coviu Global is seeking a Marketing Director with experience in growth marketing ideally in the Saas, B2B, or digital products space. Our ideal candidate will be passionate about customer experience and growth. We are seeking a leader who can nurture and grow a team to support them in the execution of our marketing strategy.


The ideal candidate


Veteran marketer (8+ years experience)
Experience in technology or healthcare industries
The ability to execute user acquisition campaigns across a variety of marketing channels is imperative.
Hands-on marketer with a keen eye for both strategy and execution.
Has the ability to lead and develop effective integrated marketing media plans
Strong analytical ability with a keen eye for both strategy and execution.
Have a proven track record with growth marketing.

You will be responsible for


Lead and grow a team
Consult with marketing team and management on developing measurable marketing goals, aligned to the overall campaign strategy goals
Work collaboratively with the Business team, Sales team, Developers, Marketing and other teams to drive growth and customer success.
Managing the content creation process
Establish growth and acquisition metrics
Develop media strategies to help solve broader business challenges surrounding development and progression, lead flow efficiency, etc
Educate campaign stakeholders on targeting and media capabilities

The successful candidate will thrive in a fast-paced, constantly evolving environment. You'll be a creative problem solver, and will be responsible for ensuring marketing campaigns are reaching their target audience, using the most effective digital channels. You know the perfect media mix and channels to utilise, and are confident in your ability to boost results for marketing campaigns.


Here's your chance to be a part of a team that is transforming healthcare as we know it using telehealth.


Must have experience


Hubspot - high level of experience using marketing and CRM Software

Preferred qualifications/experience


8+ years in B2B marketing in the technology industry
Have SAAS experience (Preferred)
Relevant Bachelor's degree. MBA desired.
Experience in market analysis and segmentation
Experience establishing KPIs, data analysis to improve results, and creating performance models
Strong interpersonal, verbal and written skills; ability to communicate media strategy and plans to executives throughout the business
Passion for and experience with using emerging technologies
Analytical and creative
Independent worker with strong project management skills
Detail-oriented
Ability to prioritize and meet deadlines in a fast-paced environment
Efficiently managing many concurrent projects and deadlines is required

Familiarity with our current technology stack or similar alternatives


Jira
Facebook, Google, Linkedin Ads
Google Analytics
Google Tag Manager
Adobe Creative Suite
GSuite

Why work for us


An opportunity to work for an emerging Telehealth Platform startup
Shape the future of a marketing team in a growing start-up
Flexible working situation: We are currently remote with an intention to remain blended between working from home and flexible office working hours.
Apply to Coviu
About Coviu
Office address
17 Brereton Street, South Brisbane, QLD, 4101
Company size
11-50 people
Founded in
2015