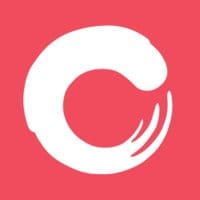 APAC Account Manager at Culture Amp
Richmond, VIC and Remote
Apply to Culture Amp
What do Slack, Airbnb and Salesforce have in common? They use Culture Amp every day to make their workplaces better and grow highly engaged employees. They also make up a community of over 3,000 organizations from around the globe who stand together to change the world of work.


We are a remote-friendly organisation with offices in Melbourne, San Francisco, New York, and London, Culture Amp isn't just for fast-growing startups - we're for every organization that wants to put culture first. By making it easy to collect, understand, and act on employee feedback, we enable People teams to make better decisions, demonstrate impact, and turn company culture into a competitive edge.


It's what makes us the world's leading people and culture platform. 
The Opportunity at Culture Amp


Come and join us on our mission to challenge the status quo and positively impact the lives of 100 million people by transforming the world of work! Here at Culture Amp we have an exciting opportunity for an Account Manager to come and join our talented and inclusive sales practice. 


We find ourselves in a pretty unique position where we are now doubling down our efforts in attracting more of our customers towards our performance tool so that they can start to "connect the dots" between their Engagement and Performance data. 


If you're a salesperson who is deeply curious and incredibly passionate about people and culture and wants to work in a business that will allow you to try new things, drive behavioural change and impact positive return on investment, Culture Amp could be the company that you're looking to work at. Oh, and we happen to be one of the fastest growing SAAS companies in the world, so if this excites you then even better!


Working within our high performing, APAC account management team, you will have the autonomy to try new things, work on projects and play a significant part in driving the adoption of new products to our current customer base. 


Largely speaking, the role profile includes:


Own an expansion quota for our current customer base targeted at the Mid-Market and lower Enterprise segments (200-1000 employees)

Identify opportunities to expand revenue from current customers through understanding long-term strategic business and people goals
Be able to confidently present our full product suite to existing customers to own up-sell and cross-sell of the Culture Amp platform
Identify opportunities to grow current relationships to parent or subsidiary organizations

Work closely with Customer Success to lead on 2-3 Customer Journey Points with Customers during the subscription year
Contribute to the Account Manager Playbook to iterate and create the process for account growth
Work with core renewal team to handle more complicated renewal processes
What You Bring to Our Camp


Experience working well with cross-functional teams and all levels of management (internally and externally)
Great track record of achieving sales goals within an existing customer base at the mid-market or enterprise level
Hands on experience in selling either a performance software or HRIS tool to a variety of organisations within the Asia-pacific region.
Ability to manage a high number of accounts/opportunities (100+) while maintaining focus on goals
The ability to confidently articulate / communicate with mid level managers up through to the c-suite.
"Hunter" mentality with the ability to uncover opportunities to identify growth of the existing customer base.
Strong presentation and communication skills
A focus on building strategic relationships with customers
A passion for people and analytics

After 3 months, you will...


Be able to confidently present our full product suite to existing customers to own upsell and cross-sell
Partner with the Customer Success team on the Customer Journey from the time a client commits to work with us to renewal
Articulate and update clients on product offerings
Develop a pipeline of opportunities in your assigned Book of Business
What We Offer


Culture Amp really practices what we preach. We are extremely proud of the Culture we have built, but don't just take our word for it, our
Glassdoor reviews
speak for themselves! 
We want every Camper to feel at home and do their best work at Culture Amp, so we have 4 values that we live by,
take a read
, and if this sounds like the environment for you, please apply! 
We have a strong commitment to Anti-Racism, and we believe in leading through example. Every step we make as a business towards anti-racism is another step we can support our customers in making a better world of work. You can see our current commitments to Anti-Racism
here
.
But that's not all! 


MacBooks for all!
Shares - it's important to us that everyone is an owner and can share in our success.
Medical insurance
Fun and inclusive digital, and (in the future) in-person events

Most importantly. An opportunity to really make a difference in people's lives.
Apply to Culture Amp
More jobs at Culture Amp
About Culture Amp
Office address
29 Stewart Street, Richmond, VIC, 3121
Company size
201-500 people
Founded in
2009