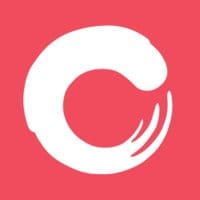 Product Design Director at Culture Amp
Apply to Culture Amp
What do Airbnb, Slack and Salesforce have in common? They use Culture Amp every day to make their workplaces better, along with over 3,000 other companies from around the globe, making up a community who stand together to improve the world of work.


With offices in Melbourne, San Francisco, New York, and London, Culture Amp isn't just for fast-growing startups - we're for every organization that wants to put culture first. By making it easy to collect, understand, and act on employee feedback, we enable teams to make better decisions, demonstrate impact, and turn company culture into a competitive edge.


It's what makes us the world's leading people & culture platform.


The Opportunity at Culture Amp


Culture Amp is looking for a Director to lead design for our Engagement camp. The camp is responsible for our flagship engagement product, a powerful analytics tool that helps organisations make building their ideal work culture tangible and meaningful. 


As one of the most senior members of the Camp and design practice, you will:


Represent and be the voice of Design in Camp leadership 
Lead the camp's design function across multiple teams
Coach and develop the Camp's 4 designers
Raise the bar for design quality, ensuring that we consistently hit a high standard 
In collaboration with design leadership, define our Product Group UX/UI strategy 
Evolve and improve the design practice's principles, standards and processes
What You Bring to Our Camp


8+ years working full-time in product design, UX or interaction design 
3+ years experience managing and leading other designers
Comfortable working at the strategic level with experience developing UX/UI strategy
Strong experience working collaboratively with PMs and engineers to deliver end-to-end product design, from ideation to production.
Able to easily articulate the 'why', and leading discussions around your process, explorations, and conclusions.
Able to demonstrate key design skills in order to help and advise designers, and help out as an IC when required.
Day in the Life (Realistic Job Preview)


Here at Culture Amp, we all pitch in to make things work even when some tasks don't fall squarely within the "job description". Don't be surprised if you see our CEO unloading the dishwasher or our People Scientists moving furniture around to help set up a Geekup event (when we are back in the office of course!). We're all about doing whatever it takes to amplify others and help us all be more successful.  Though every role has its rewards and compelling aspects, we all have to commit to following through on some of the more challenging parts of the job. In this role, a few examples of some of the less exciting activities include:


You will be working in a market that is constantly changing and pivoting 
Distributed office locations and customer bases, sometimes require you to be available outside of hours to talk to customers
Distributed design practice can mean you may need to put more effort into connecting with your wider team.
What we offer


Culture Amp really practices what we preach. We are extremely proud of the Culture we have built, but don't just take our word for it, our
Glassdoor reviews
speak for themselves! 
We want every Camper to feel at home and do their best work at Culture Amp, so we have 4 values that we live by,
take a read
, and if this sounds like the environment for you, please apply! 
We have a strong commitment to Anti-Racism, and we believe in leading through example. Every step we make as a business towards anti-racism is another step we can support our customers in making a better world of work. You can see our current commitments to Anti-Racism
here
.
But that's not all! 


Flexible working hours - in this (please don't say unprecedented again!) time, make your work schedule work for you
14 weeks parental leave at full pay for primary carers and 4 weeks for secondary carers
MacBooks for all!
Shares - it's important to us that everyone is an owner and can share in our success.
Fun and inclusive digital, and (in the future) in-person events

Most importantly. An opportunity to really make a difference in people's lives.


Please keep reading...


Research shows that while men apply to jobs when they meet an average of 60% of the criteria, women and other marginalized folks tend to only apply when they check every box. So if you think you have what it takes, but don't necessarily meet every single point on the job description, please still get in touch. We'd love to have a chat and see if you could be a great fit. 
Apply to Culture Amp
More jobs at Culture Amp
About Culture Amp
Office address
29 Stewart Street, Richmond, VIC, 3121
Company size
201-500 people
Founded in
2009