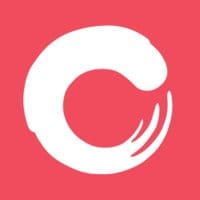 Senior Commercial Analyst at Culture Amp
Apply to Culture Amp
What do Airbnb, Kind and Salesforce have in common? They use Culture Amp every day to make their workplaces better and grow highly engaged employees. They also make up a community of nearly 3,000 organizations from around the globe who stand together to change the world of work.


With offices in Melbourne, San Francisco, New York, and London, Culture Amp isn't just for fast-growing startups - we're for every organization that wants to put culture first. By making it easy to collect, understand, and act on employee feedback, we enable People teams to make better decisions, demonstrate impact, and turn company culture into a competitive edge.


It's what makes us the world's leading employee feedback platform.


The Opportunity at Culture Amp


You are deeply curious and passionate about people and culture. At heart, you're what we call a people geek. Culture Amp is looking for an exceptional Commercial Analyst to join us in our mission to partner with key stakeholders, educating the business on budgets/forecasts and financial implications of key decisions. This will also provide capacity to promote better decision making and ROI improvement through effective KPI instrumentation / scenario modelling.


As one of the members of this business-critical team, you will:


Drive management reporting, forecasting and the budgeting process
Employ strong, positive and professional partnering skills with senior stakeholders on a global scale
Have a natural interest in attention to detail, getting things right and be excited to roll your sleeves up
Proactively work with the business to improve reporting, drive efficiency and educate / empower where necessary
What You Bring to Our Camp


Proven experience in managing the budget and forecast process in a fast moving business
Strong ability to build models and develop professional outputs for consumption
Track record extracting, manipulating and making sense of large data sets
Understanding of accounting principals and ability to navigate Netsuite and planning systems 

After 3 months, you will…


Have a detailed understanding of our business and what makes it tick
Be contributing towards the annual budgeting process
Running the reforecast process
Ideating the evolution of budgeting and reporting 
Have forged strong / constructive relationships with key stakeholders

If you're excited by the opportunity to work in a fast-growing organisation, where there's plenty of opportunities to make an impact, please apply today!


Here are a few highlights from Culture Amp


Apply to Culture Amp
More jobs at Culture Amp
About Culture Amp
Office address
29 Stewart Street, Richmond, VIC, 3121
Company size
201-500 people
Founded in
2009