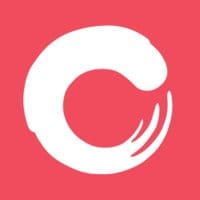 Senior Product Manager at Culture Amp
Apply to Culture Amp
What do Slack, Etsy and Airbnb have in common? They use Culture Amp every day to make their workplaces better and grow highly engaged employees. They also make up a community of over 3,000 organizations from around the globe who stand together to change the world of work.


We are a remote-friendly organisation with offices in Melbourne, San Francisco, New York, and London. Culture Amp isn't just for fast-growing startups - we're for every organization that wants to put culture first. By making it easy to collect, understand, and act on employee feedback and combining that with individual development and performance management, we enable People teams to make better decisions, demonstrate impact, and turn company culture into a competitive edge.


It's what makes us the world's leading people and culture platform. 


The Opportunity at Culture Amp


Culture Amp is a rapidly growing company empowering our customers to build Culture First companies. Our market-leading, category-defining Engagement product has been the engine of our success. In 2019 we added an award winning performance management solution to our portfolio. These two products together enable us to deliver highly differentiated, powerful and industry-leading capabilities to our customers.


We are looking for a Senior Product Manager to work within our cross-functional Performance Camp, helping us to create a product that transforms individual development into a process that achieves meaningful impact and helps people achieve their career goals.
In the early part of your time here, you will focus on deeply learning our product and helping us find smart ways to improve existing features, but we expect you to progress quickly to finding entirely new paths to value. By the end of your first quarter here, you will have created a product roadmap, with input from customers, engineers, designers and people across Culture Amp, and will be well on the way to making a genuine impact. By the end of your first year, we'll want to give you a key business goal to own, and trust you to deliver on it.

What You Bring to Our Camp


Product Managers at Culture Amp are curious, autonomous and analytical. They are focused on understanding customer problems deeply and combine the problems that customers face with industry trends to create solutions that are impactful and easy-to-use. 


Even if you're not totally confident doing all these things yet, you should feel excited about:


Deeply understanding the problems the customers are facing and why these problems are so important to solve. Build empathy around these customer problems with the appropriate audience, whether it's your team, the Product Management practice, our customers, the product group or the company at large.
Create a product strategy that addresses the customer pain points and use quantitative and qualitative data to guide your strategy. What do the markets in which our product operates look like? How should we think about our product positioning?
Break big goals down into small, solvable pieces, and be able to reliably select and deliver the pieces that have disproportionately high value.
Actively use data to confirm and disprove your hypothesis. Challenge your existing mental models and biases to create the best product possible. 
Prioritize with specific, concrete goals in mind and balance short-term and long-term trade-offs.
Evaluate ideas, proposals and solutions critically. Making the ideas of others stronger with your input. 
Build relationships with cross-functional and matrix teams. Make sure that the team is aligned and everyone is moving in the same direction
Doing Linear Algebra and Calculus (j/k or am I?)

We have a very strong bias for candidates who can do many or most of these things well already, and we are very happy to coach you in your development of the rest, except Linear Algebra, which I don't remember much about.

We expect that most of our candidates will have experience in some flavour of Agile software development environment, but we do not want or expect PMs to spend large amounts of their time in Jira. Above all, we want to hire PMs who we believe will help Culture Amp grow, and help our customers achieve their goals.

What We Offer


You'll be supported as you develop in your role and have access to great benefits. You'll also receive a competitive package plus generous stock options, flexible working and more!


A few highlights from Culture Amp:


Apply to Culture Amp
More jobs at Culture Amp
About Culture Amp
Office address
29 Stewart Street, Richmond, VIC, 3121
Company size
201-500 people
Founded in
2009