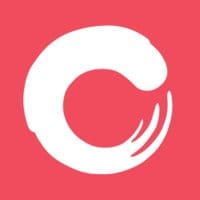 Web Application Engineer at Culture Amp
Apply to Culture Amp
What do Slack, Airbnb and Etsy have in common? They use Culture Amp every day to make their workplaces better and grow highly engaged employees. They also make up a community of over 3,000 organizations from around the globe who stand together to change the world of work. With our head office in Melbourne, Australia, we are a remote-friendly organisation with offices in San Francisco, New York and London. 


Culture Amp isn't just for fast-growing startups - we're for every organization that wants to put culture first. By making it easy to collect, understand, and act on employee feedback, we enable People teams to make better decisions, demonstrate impact, and turn company culture into a competitive edge.


It's what makes us the world's leading people and culture platform.


Your role at Culture Amp


Culture Amp is a rapidly growing company empowering our customers to build Culture First workplaces. Our market-leading, category-defining Engagement product has been the engine of our success. In 2019 we added an award winning performance management solution to our portfolio. These two products together enable us to deliver highly differentiated, powerful and industry-leading capabilities to our customers.


We are searching for an experienced web application engineer to join our team based in Melbourne. As part of the dynamic Performance Camp you will be part of our mission to help companies develop their people and managers, working on products that help drive meaningful development conversations and effective goal setting.


In this role, you will work across the front end (React with TypeScript) and back end (Ruby on Rails) codebases, in one of the teams leading our experimentation with GraphQL APIs. For this position, we're looking for strong expertise on the front end, especially.


For styles, we use CSS Modules written in Sass. We write JavaScript tests in Jest, and front end feature tests with Cypress.io. We have a thriving component library for our design system, which you can check out at
https://cultureamp.design
.
You should love crafting beautifully designed and intuitive user experiences, and believe that creating well-tested, clean code is just as important for the front end as the back end. You should enjoy being surrounded by talented engineers, learning from others, as well as contributing to their development. To top it off, we hope you'll share our passion for culture and changing the world of work for the better.


Engineering at Culture Amp is an inclusive practice distributed across cross-functional teams (meaning you'll have back end engineers, designers and product managers as teammates) that use lightweight Agile processes. Many of the teams are remote-friendly, and all embrace flexible working arrangements. We use GitHub to collaborate and review each other's code as pull requests. We deliver to production via continuous integration and delivery using Buildkite. We believe in automation over repetition, and aim to make our code and infrastructure modular, reusable and provisioned by tooling that includes sensible defaults.


What skills you'll bring to Culture Amp


Experience with object oriented design or functional programming patterns, test-driven development and continuous integration and delivery
Strong web platform fundamentals: HTML, CSS, JavaScript and accessibility
Experience building web applications with a modern JavaScript framework such as React, Vue or Angular
A growth mindset, and in particular a willingness to learn Ruby and Rails to contribute to back end development as needed, if you don't know them already
An eye for design when it comes to building beautiful software
Passion to build a successful product that solves complex problems for its customers

Here are a few highlights from Culture Amp



If you're excited by the opportunity to work in a fast growing start-up, where there's plenty of opportunities to pitch in on anything from shaping the next product feature to influencing our technology stack, and building a global software company from Melbourne, get in touch.
Apply to Culture Amp
More jobs at Culture Amp
About Culture Amp
Office address
29 Stewart Street, Richmond, VIC, 3121
Company size
201-500 people
Founded in
2009