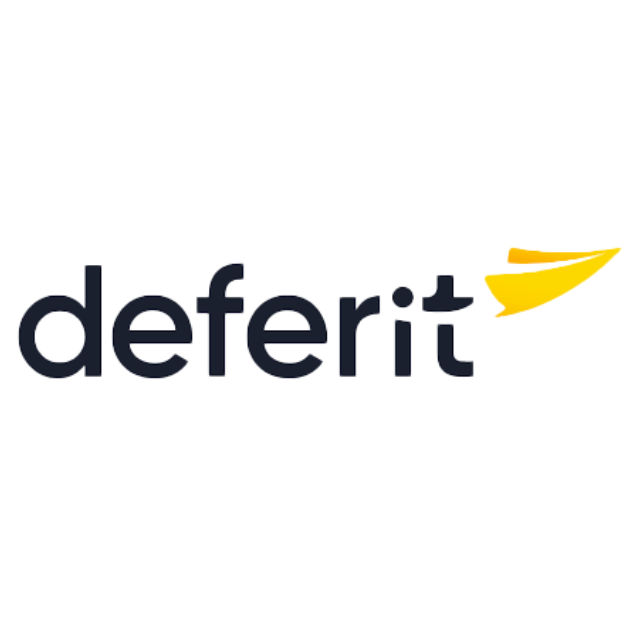 Frontend Developer at Deferit
Sydney, NSW and Remote
Apply to Deferit
We're a fast-growing FinTech startup based in Sydney and we're out to change the way bills are paid, one bill at a time. At deferit, we've created an easy to use budgeting tool to pay bills on time, breaking them down into 4 flexible instalments with no interest or hidden fees. Our mission is to help people pay their bills, and since launching in February 2018 we have grown exponentially, helping almost 200,000 Australians.
We are looking for enthusiastic and accomplished engineers to join our core engineering team. Our team is driven and we like to have fun while doing what we do best. Collaboration is at the heart of everything we do. We are always growing, learning, and adapting both in and out of the office. We're dedicated to agile methodology and big believers in 'lean'. Our team is growing and we're looking for people that would like to join us on the journey as we scale with our rapidly growing user base. 
Do you enjoy building new features from the ground up? Have a passion for developing awesome products that improve the lives of others? Come and join our energetic and fast moving team where you will have the opportunity to have a meaningful impact not just on our product but the wider Australian community. This is a role that encourages you to try new things, think creatively, and explore a vast range of skills, ideas and areas not found in your 'traditional' type of businesses. We're looking for people that can take what we do to the next level and be involved in product improvements at all scales.
What skills we're looking for
Strong understanding of React Native.
Understanding of iOS and Android fundamentals, components, standard methodologies, packaging, publishing.
Passionate about improving user experience and delivering customer values. 
Keen interest in open source and learning new technologies.
Enjoy sharing knowledge with teammates and working collaboratively to achieve project goals. A strong team player mindset and an ability to effectively collaborate on ideas and designs.
A passion for innovation and building systems from the ground up with the end user perspective at front of mind.
Excited by fast paced projects and adept at problem solving through ambiguity.
Understanding of how to build performant, decoupled, testable, maintainable code.
Distributed version control (GIT) and working with CI/CD tools.
5 + years of mobile apps experience.
And we'll be especially impressed if you have:
Experience with native iOS and Android development.
Industry experience with developing websites in ReactJS or any other modern JavaScript frameworks.
Industry experience with public cloud offerings (e.g., AWS, GAE, Azure).
Understanding of other mobile technologies/framework (e.g. Flutter).
What do you get in return?
Be a part of a rapidly growing company with great options for further development and career growth and to contribute to our next success story.
We are a fun, friendly, tight-knit team, who value ideas over hierarchy and know that everyone's opinion matters. Being true to one of our values, we have the courage to be different. We dress how we like, which means casual Friday is every day. We also offer flexible and remote working options.
Additional Information
Unfortunately we are unable to provide sponsorship so you must hold either citizenship, permanent residency or a work visa with no restriction on hours of work. As part of the recruitment process you will be required to complete a background and police check.
Apply to Deferit
More jobs at Deferit
About Deferit
Office address
Martin Place, Sydney CBD, NSW, 2000
Company size
51-200 people
Founded in
2017