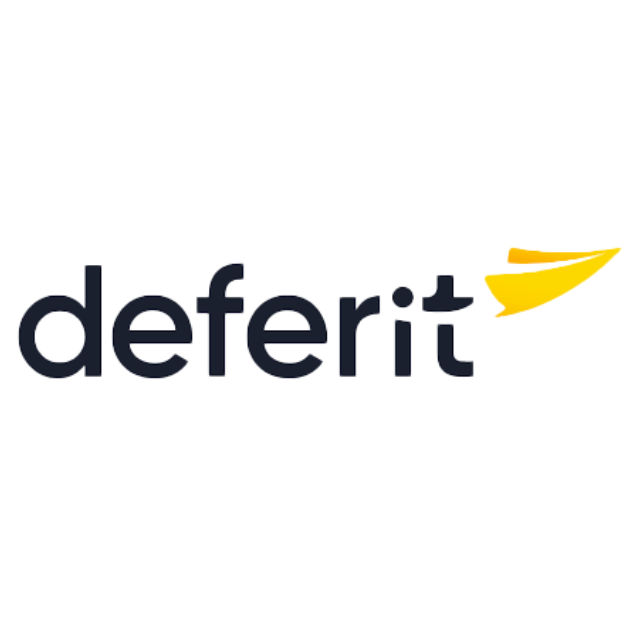 Growth Developer at Deferit
Sydney, NSW and Remote
Apply to Deferit
A little bit about us
We're a fast-growing FinTech startup based in Sydney and we're out to change the way bills are paid, one bill at a time. At Deferit, we've created an easy to use budgeting tool to pay bills on time, breaking them down into 4 flexible instalments with no interest or hidden fees. 
Our mission is to help people pay their bills, and since launching in February 2018 we have grown exponentially, helping over 300,000 Australians.
Our "never give up" attitude drives the innovation in our products and has contributed to the exponential growth we've experienced to date. Our core values centre around thriving together as a team and the belief that we thrive when our customers thrive. We're looking for the right people to join us on our ambitious journey - we feel like we're only at the beginning of it!
A little bit about the role
The purpose of this role is to support business growth by running experiments. This will be achieved by participating in Growth processes across analysis, idea generation and experiments to determine what will improve underlying growth levers and metrics.
The developer role will implement code and non code based changes to test initiatives across web and mobile applications. Some changes will require third party tools (e.g. Google Optimize) for no code experiments usually associated with manipulating styling and content. The developer will work with the team to measure the impacts and determine what experiments should be applied across our business.
What your day might look like
Contribute new growth ideas to improve business metrics and achieve objectives.
Participate in growth team processes - research and analysis, idea generation, implementation of experiments, evaluation and recommendations.
Implement and monitor growth experiments by deploying code changes across web and mobile applications.
Implement and monitor growth experiments using tools including Google Optimize, Google Analytics and Firebase A/B Testing.
Evaluate and report on experiment outcomes.
To be a star, these are the skills you'll already have
At least 1 year of mobile app development experience in a production environment.
Strong understanding and experience with React Native or React.js.
Understanding of iOS & Android fundamentals, standard methodologies, packaging and publishing.
Understanding of how to build performant, decoupled, testable and maintainable code.
Distributed version control (GIT) and working with CI/CD tools.
Both the experience and ongoing desire to learn new tools and technologies.
Proven examples working well with others in your team and organisation.
An interest in business strategy and making a difference.
And if you had these skills, it would be an ​added bonus
Experience with native iOS and Android development.
Proficient with Python.
Experience working with Django.
A strong understanding of Python and OOP models.
Prior work experience within the 'Buy now pay later' sector.
Experience working with cloud infrastructure (ideally AWS).
Ideally, you also have the following qualifications
A tertiary qualification in a related field.
What do you get in return?
Be a part of a rapidly growing company with great options for further development and career growth and to contribute to our next success story.
We are a fun, friendly, tight-knit team, who value ideas over hierarchy and know that everyone's opinion matters. Being true to one of our values, we have the courage to be different. We dress how we like, which means casual Friday is every day. We also offer flexible and remote working options.
Additional Information
Unfortunately we are unable to provide sponsorship so you must hold either citizenship, permanent residency or a work visa with no restriction on hours of work. As part of the recruitment process you will be required to complete a background and police check.
Apply to Deferit
About Deferit
Office address
Martin Place, Sydney CBD, NSW, 2000
Company size
51-200 people
Founded in
2017
Related jobs