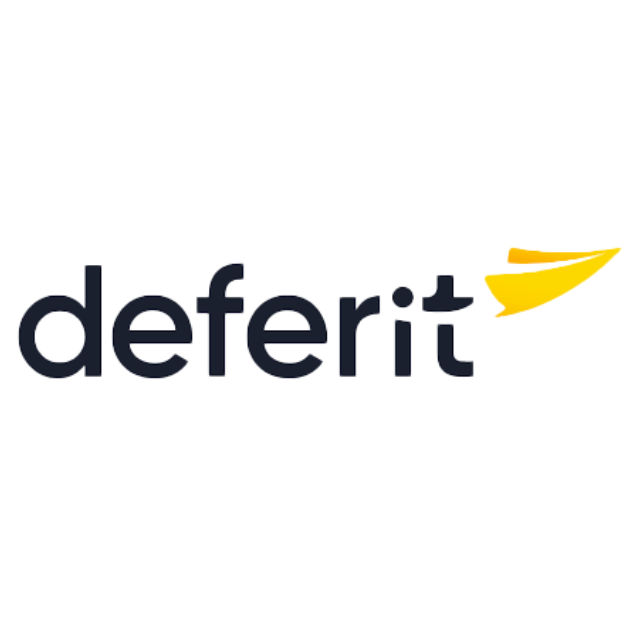 UX/UI Designer at Deferit
Sydney, NSW and Remote
Apply to Deferit
A little bit about us
We're a fast-growing FinTech startup based in Sydney and we're out to change the way bills are paid, one bill at a time. At Deferit, we've created an easy to use budgeting tool to pay bills on time, breaking them down into 4 flexible instalments with no interest or hidden fees. 
Our mission is to help people pay their bills, and since launching in February 2018 we have grown exponentially, helping over 300,000 Australians.
Our "never give up" attitude drives the innovation in our products and has contributed to the exponential growth we've experienced to date. Our core values centre around thriving together as a team and the belief that we thrive when our customers thrive. We're looking for the right people to join us on our ambitious journey - we feel like we're only at the beginning of it!
A little bit about the role
You will be researching, iterating and improving our current and new product features and experiences. You will have the ownership of our UX/UI and work closely with our Design and Product teams to make everything we produce the best user experience 
What you will be doing
The research, design, and prototyping of both existing and new features for our web and mobile applications.
Constantly learning from user interactions and evolving the UI/UX to be best-in-class.
Conducting usability testing for all new development
Creating product collateral for use on our website and in communications with users
A creatively fueled environment where you have the opportunity to regularly come up with new ideas and ship new features that address people's real needs, getting feedback from customers quickly.
Creating engaging user flows and wireframes that simplify user interactions while delighting in their experience.
Visually communicating your ideas through prototypes that can be tested.  
A collaborative workplace; partnering primarily with design, product, engineering as well as with departments throughout the company.
To be a star, these are the skills you'll already have
Have a deep passion for understanding interactions and how they affect design principles
Have a user-centric mindset
Appreciate big picture thinking. While details can be everything, creating experiences that keep our users delighted is one of our core values. 
Be a problem solver that's excited by a challenge. You enjoy sitting in a room and whiteboarding ideas to confidently come up with simple, elegant solutions that we all can move forward with.  
Value the backing of research and data analysis before designing modern solutions. 
Enjoy a little flexibility in your work. Our rapid growth shapes change with new ideas and features to work on every day. You'll excel at working across the board on new and exciting projects.
You have a  portfolio that demonstrates experience in product thinking where you have previously shipped UX/UI design for digital products.
You are a designer that is constantly inspired—motivating those around you through your passion and drive for what you do
What do you get in return?
Be a part of a rapidly growing company with great options for further development and career growth and to contribute to our next success story.
We are a fun, friendly, tight-knit team, who value ideas over hierarchy and know that everyone's opinion matters. Being true to one of our values, we have the courage to be different. We dress how we like, which means casual Friday is every day. We also offer flexible and remote working options.
Additional Information
Unfortunately we are unable to provide sponsorship so you must hold either citizenship, permanent residency or a work visa with no restriction on hours of work. As part of the recruitment process you will be required to complete a background and police check.
Apply to Deferit
More jobs at Deferit
About Deferit
Office address
Martin Place, Sydney CBD, NSW, 2000
Company size
51-200 people
Founded in
2017