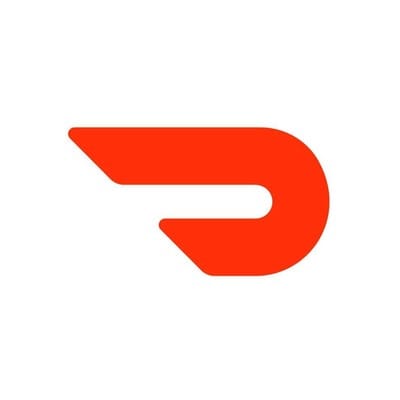 Manager, Sales Strategy & Operations at DoorDash
Apply to DoorDash
Please note that our current recruiting process is entirely via phone and Zoom

About the Team


DoorDash is looking for top-talent to play a pivotal role in growing our Australian business! This is a rare opportunity for people who are excited about joining a fast-paced start-up and building something great! We're looking for hustle, smarts, and deep market knowledge to enable us to best serve our consumers, Dashers, and merchants. Join our never-ending pursuit to better power economies in Australia and across the globe.

About the Role


Our sales and partner management teams are the heart and soul of DoorDash, enabling us to partner with top restaurants across the country to drive revenue and help our partners operate even better. As DoorDash grows both in scale and breadth of offering, the strength of our sales engine and organisational structure must grow with it.


As our Sales Strategy & Operations Manager you'll discover and drive performance improvements across the sales organisation and build the foundation for it to scale. This will include building and executing go-to-market playbooks, revenue optimisation, strategic initiatives to enhance productivity, process redesign, product roadmap and launches, resource allocation and pipeline analytics. This role sits at the intersection of our revenue generation engine and our business teams, and as such will require ruthless prioritisation and data-driven decision-making to ensure our teams are working against the right goals and have the tools needed to achieve them.


We're looking for someone who is self-motivated, highly analytical, data-driven, and has exceptional interpersonal and relationship-building skills.


Our mission is to empower local economies and connect businesses. As DoorDash accelerates, we're looking for a leader to fulfil that mission and scale our services and operations across our growing partner base. You'll be an innovator who will promote growth and learn where we create value for our next customer.  


What you'll do...


Strategise – Devise and execute initiatives against the overall sales org strategy for "winning the merchant"
Experiment – Use data-driven decision-making and sound business judgment to run sales tests and lead market intelligence efforts
Optimise – Build the best merchant acquisition engine so DoorDash continues to offer the highest quality selection for its customers
Analyse – Build models to evaluate the economics, value, and opportunity costs of strategic initiatives intended to multiply rep productivity
About you
Entrepreneurial – You have a bias towards action, an ownership mentality and are able to thrive in a fast-paced, constantly changing work environment
Naturally curious – You always look for ways to innovate and improve and want to share the vision and direction of the company
Gritty – You roll up your sleeves and do whatever it takes to make things successful
Relationship-builder – You can influence and motivate people at all levels across a variety of job functions
Problem solver – You can independently translate high-level goals into actionable plans

We're excited about you because you have…


Mid-level experience in strategy and operations, business development, operations, or consulting; high-growth startup or sales ops experience is preferred 
A proven track record of leading cross-functional initiatives, hitting goals, and succeeding in a complex and fast moving environment
An analytical mindset and can deliver actionable recommendations out of complex datasets; advanced SQL experience is strongly preferred and any Salesforce exposure would be a bonus

About us


DoorDash is a technology company that connects customers with their favourite local and national businesses in the United States, Canada, and Australia. Founded in 2013, DoorDash empowers merchants to grow their businesses by offering on-demand delivery, data-driven insights, and better in-store efficiency, providing delightful experiences from door to door. By building the last-mile delivery infrastructure for local cities, DoorDash is bringing communities closer, one doorstep at a time. Read more on the DoorDash blog or at www.doordash.com. 

Our Commitment to Diversity and Inclusion


We're committed to growing and empowering a more inclusive community within our company, industry, and cities. That's why we hire and cultivate diverse teams of the best and brightest from all backgrounds, experiences, and perspectives. We believe that true innovation happens when everyone has room at the table and the tools, resources, and opportunity to thrive. 
Apply to DoorDash
About DoorDash
Office address
11 Queens Road, Melbourne CBD, VIC, 3004
Sydney CBD, NSW, 2000
Adelaide CBD, SA, 5000
Company size
5000+ people
Founded in
2013