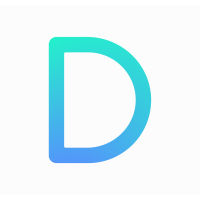 Douugh
We're on a mission to democratise banking and make the world financially healthier. Taking an AI-first approach to helping people spend wisely, save more and build wealth
Our history
The company was founded by Andy Taylor in 2016, Co-founder of SocietyOne, Australia's first and leading P2P Lending platform. Andy has always been passionate about the power of technology to disrupt the banking industry and empower individuals.
Banking reimagined
We believe that the current business model operated by banks and neobanks today is outdated. We are developing a radically new banking model, centered around helping you achieve your goals, live a happier life and achieve financial freedom.
Our goal is to help you save more and build wealth, not take on more debt
We believe in helping you reach your potential. Changing your relationship with money and constantly finding opportunities to get you ahead of the curve and on a path to financial freedom.
Harnessing the power of AI to automate banking and foster financial wellness
We are transforming banking. Providing real-time personalised insight and assistance, simplifying day-to-day banking. Which in turn will have a real impact on your financial wellbeing.
We are a tech company, not a bank
We are proud to say we are a technology company, pioneering a new business model focused on helping our customers live financially healthier lives, not getting them into more debt.
A connected ecosystem
Our long-term plan is to become your financial control centre, allowing you to connect your data and account into the third party app's you use everyday.
About Douugh
Company size
11-50 people
Founded in
2016
Markets