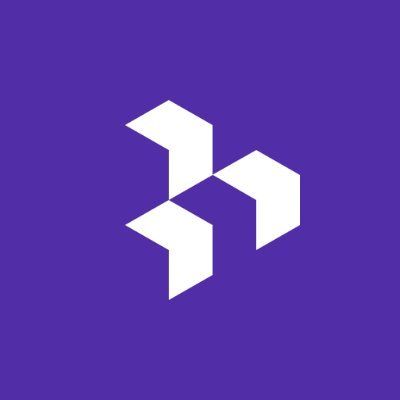 DevOps Engineer at Dovetail
Apply to Dovetail
Now more than ever, organisations strive to better understand their customers. User research as a discipline is seeing continual growth year on year across multiple industries. Teams are conducting more interviews, usability tests, focus groups, surveys, and more than ever before. Qualitative research is time consuming to perform, and it's challenging to analyse, store, manage and find unstructured data in a collaborative and privacy compliant way.


Dovetail
is the leading cloud data analysis and research repository platform. We believe customer obsession builds the best products. Our mission is to enable product teams to make better decisions through the power of customer understanding. What we're building is an exciting and brand new category of software.
We're a product-led, bottom-up, self-service software company founded in 2017. We have thousands of paying customers of all sizes ranging from individuals and small agencies to large enterprises and consulting firms. Companies like Square, Figma, VMware, Shopify, BCG, GitLab, Porsche, Canva, and more trust Dovetail to analyze, store, and manage their research data and insights, often across multiple teams and locations.


We've grown our team to 23 people, raised a bit of money from the best venture capital firms around like Blackbird and Felicis Ventures, and have stayed close to profitability with ARR in seven figures. Customers love our product—our NPS is usually around 60—and we've already closed dozens of high ACV enterprise contracts with minimal touch.


What you'll do


Join our Product Engineering Team. We'll solve problems together, share learning and insights, and bring the best out of one-another. All while delivering meaningful value to our customers
Deliver great product infrastructure. Your day-to-day will include a lot of Terraform, Kubernetes and AWS amongst other tech. You'll take the reigns here from day one, with a focus on balancing pragmatism and perfection. Your hard work will deliver state-of-the-art reliability and performance for our rapidly growing customer base.
10x the rest of the team. You'll also be deeply involved in improving the dev-experience for the rest of the team. Your work will keep dev-loops tight, reduce friction, and improve both reliability and delivery
Build a best-in-class continuous delivery pipeline. We love shipping great features and important bug-fixes to our customers as quickly as possible. The sophistication of our product continues to grow, as too must our CI and CD. Your work will make that happen.
You'll be actively involved in architecture, strategy, and planning. Your contributions will ensure we make good trade-offs when deciding what to build and how to build it. Your involvement in sprint and epic planning will also make sure we're working together effectively.
Your deep involvement in security will ensure our customer data is kept under lock and key. Moreover, you'll ensure we remain compliant with industry grade security practices.
Your background


You have strong experience and expertise in infrastructure-as-code. Terraform wherever possible, whenever possible.
You have strong experience and expertise in Kubernetes and AWS. The foundation of our infrastructure.
You have experience scaling infrastructure of growing companies. The pace our customers work at is impressive. It's challenging to keep up, but you've done this before. You feel comfortable knowing what to do and when to do it.
You are pragmatic and flexible. Like your new teammates, you're used to doing what's necessary to get the job done. You'll need to be comfortable with ambiguity, be resourceful to solve problems, and be able to adjust to shifting deadlines and project goals.
When you do it, you nail it. You share our keen eye for quality. You don't half-ass your work, instead what you ship is top-notch. You cut scope before cutting quality.

Benefits


Competitive base salary plus equity. Even though we're a small startup, we pay salaries that can hold their own against big tech companies.
KitKat days. We understand the importance of mental health and wellbeing. These are extra paid days holiday for the whole company where everyone can take a break.
Generous equal parental leave.
Floating public holiday leave. You can choose to work public holidays and use that day another time in the year.
Flexible working hours and location. We value work-life balance, especially right now. While we're mostly back in the office, you're free to work where you want, when you want.
Personal learning and development budget. We're a big fan of personal development, and prefer to home-grow leaders rather than filling leadership / management externally.
A brand new architecturally designed office in Surry Hills. With free snacks, beer on tap and drinks, three different coffee machines, social areas, and a rooftop.
TGIF events. Monthly company wide activities on Fridays for the whole team.
Salary sacrifice. We have a salary sacrifice policy for work related items.
Ergonomic office. Sit-stand desks, 4k 27" monitor, ergonomic chairs, quiet spaces, and collaboration spaces, to suit all kinds of working styles.
Pet friendly office! We love dogs and often have dogs in the office.
Personal development. Regular lunch and learn events, opportunities for presenting at webinars and conferences, and networking through our investor community.
Annual company retreats. We try to go away every year!
Apply to Dovetail
About Dovetail
Office address
276 Devonshire Street, Surry Hills, NSW, 2010
Sydney CBD, NSW, 2000
251 Riley Street, Surry Hills, NSW, 2010
Company size
1-10 people
Founded in
2017