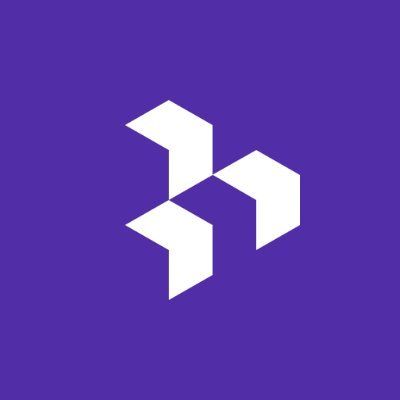 Front End Engineer (Marketing) at Dovetail
Apply to Dovetail
You'll own development across all of our marketing initiatives to improve our brand and customer experience. This will involve building new functionality and maintaining the code behind properties like our marketing website, help center, and Method in Madness blog; collaborating closely with our marketing team to iteratively refresh our brand; and working on projects across email, analytics, web infrastructure, and more. While this is a marketing-focused development role, you'll sit within our broader engineering team and have plenty of opportunities to collaborate and learn from other engineers.


Your responsibilities


Build incredible modern React websites. You'll need to write great React (with TypeScript), have familiarity with CSS-in-JS technologies like Emotion or styled-components, and ideally experience with CMS platforms (Contentful), and static site generators (Gatsby).
Own the code for our marketing properties. These include our marketing website, our blog Method in Madness, and our help center. You'll also own the development of marketing emails, including newsletters, and be involved in relevant work like analytics, website performance monitoring and improvement, and sometimes infrastructure.
Collaborate with marketing, product, and sales. You'll work closely with our non-technical marketing team, designer, illustrator, and our product engineering team. This role is in our engineering team and will report into our engineering team lead, but sits within marketing.
Answer queries about campaign performance. You'll need to help our non-technical marketing team by instrumenting analytics using technologies like Google Tag Manager and Google Analytics; write queries in SQL to answer campaign performance questions; and build marketing analytics dashboards using tools like Metabase and Segment.

Your background

As a Front End Engineer, you will ideally join us with:


Strong front end development experience. You'll need recent React experience, ideally with TypeScript (we're heavy TypeScript users), with an emphasis on performant code. Familiarity with CSS-in-JS tooling (emotion or styled-components) and headless CMS platforms like Contentful and Gatsby are also great plusses.
Attention to detail. You have a high-quality bar and will be always looking at enhancing the experience for customers. Our marketing sites and brand are the main ways we drive new customer acquisition, so they have to be beautiful, polished, fast, and mobile-friendly.
Excellent communication. Skillful, concise communication and be able to easily communicate technical updates to non-technical people. Be able to convey your opinions and feelings with other teammates, founders, and customers. Honest, thoughtful, and transparent communication is critical to our success as a business.
A great attitude. The right attitude towards a sense of urgency, risk, and uncertainty about the future that comes with working at an early-stage startup. This is an opportunity to be involved in an exciting journey from the very start.
Pragmatism. You'll need to be comfortable with ambiguity, be resourceful to solve problems, and be able to adjust to shifting deadlines and project goals. Our marketing team is new and scrappy – we haven't figured everything out yet.
Nice to have. Our marketing stack is TypeScript React, Emotion, Gatsby, and Contentful. It's a huge plus if you have recent hands-on experience with these technologies, and if you've worked as an engineer within a high performing marketing team in the past.

Benefits


Competitive base salary plus equity. Even though we're a small startup, we pay salaries that can hold their own against the big Sydney tech companies.
Flexible working hours and location – we value work-life balance While we're mostly in the office, you're free to work where you want, when you want.
Personal learning and development budget. We're a big fan of personal development, and prefer to home-grow leaders rather than filling leadership / management externally.
A brand new architecturally designed office in Surry Hills with free snacks, beer on tap and drinks, three different coffee machines, social areas, and a rooftop!
Sit-stand desks, 4k 27" monitor, ergonomic chairs, quiet spaces, and collaboration spaces, to suit all kinds of working styles.
Pet friendly office! We love dogs and often have dogs in the office.
Regular lunch and learn events, opportunities for presenting at webinars and conferences, and networking through our investor community.
Annual company retreats.

Apply now

This is a full-time role, based in Sydney. If you would like to apply, please submit your CV and a short cover letter with your suitability for the role and why you would like to join Dovetail!
Apply to Dovetail
About Dovetail
Office address
251 Riley Street, Surry Hills, NSW, 2010
276 Devonshire Street, Surry Hills, NSW, 2010
Company size
1-10 people
Founded in
2017