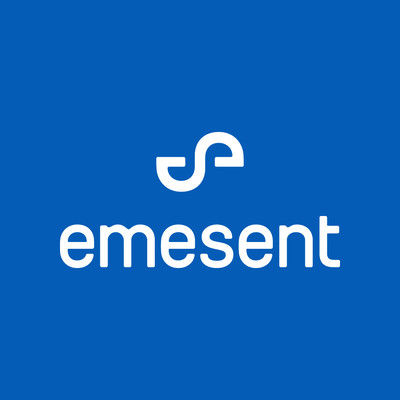 IT Systems Manager at Emesent
Apply to Emesent
Emesent has built a reputation as the key leader in automating data collection in challenging environments. Our award-winning technology, Hovermap, utilises innovative hardware, advanced algorithms and machine learning to automate collection and analysis of the physical world. Customers are able to acquire data in GPS-denied environments gaining insights that were not possible before. Our rapidly growing customer base is in the fields of mining, infrastructure and survey & mapping.
Starting from a humble vision in  Brisbane, Australia, with deep connections to Australia's globally recognised CSIRO,  and building to a mid-sized global organisation in just 12 months, our growth speaks for itself.
At Emesent we pride ourselves on the way our people operate. Our global talent is a cut above the rest who are at the top of their game, thriving in a collaborative environment. The work culture here is inclusive with the perfect balance of delivering results and pushing the boundaries all whilst having a little fun!
Job Description
This role is a great opportunity for an experienced Dev Ops / IT Systems Manager to manage the use of IT in our company, supporting both product development and release management as well as internal IT Systems and Security administration. You will work with the ICT Committee and IT Support service provider to devise and implement the company's IT strategy and ensure that all systems necessary to support its operations and objectives are in place.
This role can be part-time or full time depending on the scope of the engagement.

Responsibilities and duties


Engage with staff to determine current and future IT systems and security requirements, and lead IT Strategy development.
Select and implement suitable technology to streamline all internal operations and help optimise their strategic benefits.
Collaborate with others to determine the best way to tackle complex technological infrastructure, security, or development problems.
Work closely with team leads and IT service provider to maintain IT hardware and software needed for projects to be completed efficiently.
Proactively plan for system upgrades and improvements.
Lead the execution of system upgrades, engaging with external providers as appropriate.
Advise on purchases of equipment and software and establish partnerships with IT providers.
Monitor changes or advancements in technology to discover ways the company can gain a competitive advantage.
Analyse the costs, value and risks of information technology to advise management and suggest actions.
Provide advice on data management and security.
Oversee the technological infrastructure (networks and computer systems) in the organisation to ensure optimal performance.
Oversee IT service provider user management, on-boarding, desktop support.
Oversee the configuration and maintenance of basic office infrastructure including network, storage, backups.
Develop organisational procedures and policies.
Manage relationships with service providers.

Essential qualifications and skills


Experience leading IT operations and delivering best practice supporting technology R&D as well as business systems
Excellent knowledge of IT systems and infrastructure
Background in designing/developing IT systems and planning IT implementation
Excellent oral and written communication skills with a keen sense of customer service
Excellent analytical and problem-solving skills
Process-oriented with great documentation skills
Experience with or knowledge of Agile Software Development methodologies
Significant experience with Windows and Linux operating system environments
Experience and thorough knowledge of networking and security.
Experience with storage and backup administration.
Experience with the development of policies and plans for data management, incident response, security etc.
Strong written and verbal communication skills.
Relevant tertiary qualifications.

Desirable qualifications and experience


Use of VMWare ESX
Familiarity with ISO 27000
Microsoft Administration certificates
Linux systems administration (Ubuntu Server / CentOS)
Docker
Exposure to a range of SaaS services such as HubSpot, Jira, Confluence, etc.
Administration and provisioning of Cloud Hosted systems.
Experience working with software developers on Linux platforms.
Experience administering and deploying development CI/CD tools such as Git, Jira, GitLab, or Jenkins

Benefits


Competitive remuneration package including superannuation.
Participation in an employee share option scheme (Equity).
Work with a friendly and passionate team on cutting edge technology.
Genuine learning and development opportunities.
Four weeks of annual leave.
Flexible work hours.
Great work environment and facilities.
Apply to Emesent
More jobs at Emesent
About Emesent
Office address
1 Technology Court, Pullenvale, QLD, 4069
Company size
11-50 people
Founded in
2018