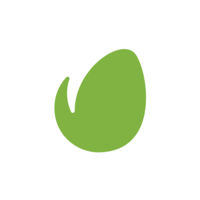 Envato
Welcome! We're so happy you found us. Since you've come this far, we'd love to take the opportunity to introduce ourselves.

Our story starts in 2006 with three founders in a Sydney garage (no, we're not kidding). Born from a desire to earn a living doing what they loved, with the flexibility to do it from anywhere, Envato set out to create an online community for buying and selling creative digital assets. Nearly 15 years later, we're profitable and still totally bootstrapped. This allows us to stay super experimental and totally focused on the best interests of our authors and customers around the world.

We've built marketplaces where anyone can buy and sell the creative assets they need to complete their projects faster. Our community can now buy millions of different kinds of assets on Envato Market, or subscribe to the #1 unlimited subscription service for creatives, Envato Elements. Every day, these products continue to help everyone from freelancers to small business owners and agencies get their creative projects done.

Envato's values were made with love by Envatians back in the early days. They make us very proud, and drive our business decisions every day.


When the Community Succeeds, We Succeed.


The community is our backbone and we always try to make decisions with their best interests in mind. It is critical to us that we have a win-win approach to work, and that we get involved with and talk to the community.

Focus on Results


We come to work at Envato to do our best work. We believe in setting clear, fair and challenging goals, and focusing our efforts on doing the right things, and doing them well.

Tell it like it is


We value truthfulness and integrity, openness and transparency, the ability to admit when one is wrong, and the courage it takes to be completely honest. We prize both giving and receiving respectful, constructive and encouraging feedback.

Fair Go


Everyone deserves an equal chance and a fair opportunity. At work, on our sites, and in life we strive to be fair and consistent in everything we do.

Not Just the Bottom Line


We take a long term view of our business and focus on creating value. While we have a healthy appreciation for the bottom line, we are building a sustainable business that creates wealth for many, not just money for some.

Diverse and Inclusive


We thrive when we champion diversity and inclusion. We make better decisions, we're stronger and happier, and it's the right thing to do. It is our responsibility and privilege to be somewhere talented, value-driven people thrive. We are welcoming, respectful and supportive at work, on our sites, and in our community.

The Right People, the Right Environment


We look for smart, curious, capable people with skill, passion and integrity. We trust them and give them the space to act, succeed and learn from mistakes. We support them in their endeavours to grow and develop, and help them to achieve both individually and, more importantly, within their team.
About Envato
Office address
121 King Street, Melbourne CBD, VIC, 3000
Company size
1001-5000 people
Founded in
2006
Markets