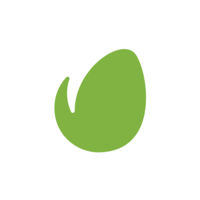 Growth Marketer at Envato
Melbourne, VIC and Remote
Apply to Envato
In line with our long history of flexible working, Envato is continuing to hire throughout the COVID-19 period, with all interviewing and on-boarding currently taking place virtually. All of our existing and future employees around the world will continue to Work from home for the time being, supporting our creative community to thrive through these ever-changing times. 

What you'll be doing

The Growth Marketer is responsible for attracting and recruiting high quality authors, ensuring our author community is constantly growing and developing to meet the ever-changing demands of our customers.

You'll be responsible for:


Support the Senior Manager and Director  to deliver the target commercial outcomes of the web-based sign-up flows for Authors, including both Market and Elements
Operate the day to day activities to ensure web-based self-service author onboarding is delivering our expected outcomes
Identify root causes of leakage and inefficiencies in the author acquisition funnels
Develop proposals and solutions to improve Author experience and outcomes
Work on relevant initiatives to improve Author onboarding outcomes
Complete administrative tasks to support the Author onboarding and activation processes
Compile data, metrics and reporting to highlight the operational performance of our web-based Author acquisition 
Review, evaluation and communication of conversion metrics
Design and build automated flows and campaigns for inbound Author acquisition
Work collaboratively with other teams to improve self-service Author acquisition and onboarding
What we're looking for
Experience in digital marketing in SaaS/Marketplace (B2B or B2C)
Experience in improving conversion metrics in sales/acquisition funnels
Experience in designing and developing customer acquisition campaigns, particularly inbound lead conversion.
Great verbal and written  communication skills
Able to present Envato's proposition to mass-market Authors
Data and analytics capability to identify issues, discover root causes, and prioritise opportunities for improvement
Experience using CRM systems an advantage, ideally Salesforce
Collaborative and team oriented approach to delivering improved customer outcomes
Able to work in a fully remote environment (including globally remote colleagues)
Acts with integrity and in line with Envato values 

What we offer


Purpose and Profit — Envato is a purpose-driven, BCorp certified business. We strive to have a positive impact on the lives of all of our stakeholders, from content creators and customers to our staff and the broader community.
Global Impact — Envato helps anyone unlock their creative potential. Millions of people around the world use Envato's products to bring their ideas to life and earn a living using their creative skills.
Diverse and Inclusive — Envato consistently ranks high in Australia's Great Place to Work survey. We're committed to ensuring all our staff feel welcome, included and respected every day they work for Envato, through a caring, engaged and flexible work environment.
Personal Growth — At Envato, personal development and career progression can take many forms. Envatians are supported to shape their careers through our Apprentice Developer program, secondment opportunities, investment into development programs, or formal mentoring and more.

Who should apply?
We care deeply about
diversity
and inclusion at Envato, and welcome applicants of all types, and from all backgrounds. If you think you have the skills and experience needed for this role then we'd like to hear from you. We are considering applicants to either work remotely from anywhere Australia & New Zealand, or eventually join us in our Melbourne HQ. 
We care about your privacy. By submitting your application you are agreeing to our Privacy Policy. If you're into reading legal documents or you're keen to know more about how we handle your personal information read our
Privacy Policy
before you submit your application. 
Apply to Envato
More jobs at Envato
About Envato
Office address
121 King Street, Melbourne CBD, VIC, 3000
Company size
1001-5000 people
Founded in
2006