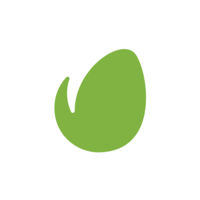 SEO Developer at Envato
Melbourne, VIC and Remote
Apply to Envato
In line with our long history of flexible working, Envato is continuing to hire throughout the COVID-19 period, with all interviewing and on-boarding currently taking place virtually. All of our existing and future employees around the world will continue to Work from home for the time being, supporting our creative community to thrive through these ever-changing times.


We're continuing to grow our team and we're looking for developers who would love the opportunity to work at Australia's premier Ruby development company. This role will be focused on making improvements to
Elements
systems (both front- and back-end) to improve our search engine performance, with a focus on performance improvements, mobile, UX and information architecture. It's a full stack role that will see you working on both small/large projects & more strategic pieces of work. 
On a day to day basis you will:


Write clean, well thought out and reliable code
Participate as a member of a small cross functional team containing members with different skills and experience
You'll work on big projects, small maintenance tasks, server management tasks and anything else that makes software our customers love
Take lots of responsibility for your work as most teams don't have analysts, testers or system administrators
Take part in our 24/7 on-call rotation supporting one of the biggest websites in the world

Essential Requirements


Communicate and collaborate well, in person and in writing
Communicate well in person and in writing
Be a curious person committed to continual learning
Be capable of writing clean, well thought out, and reliable code
Be comfortable working on a project from the original fuzzy brief through development and deployment and beyond with minimal oversight required
Be comfortable in a Linux deployment environment, and OS X / Linux development environment

Preferred Requirements


Have commercial experience with JavaScript web applications, preferably with the React ecosystem.
Have commercial Ruby on Rails experience
Have solid TDD/BDD experience
Have experience of other high volume/scale web apps
Contribute to Open Source projects
Past experience in other agile environments
Excellent Linux knowledge
Today, we're home to over 600 staff in many locations. Over 700k customers purchase content with Envato every month, and the creative community has earned over $1billion USD through our platforms. We're certified as a BCorp and consistently rank highly in Australia's Great Place to Work survey.
We're here without a single dollar of investment or debt, because we've been profitable every single year. 


What we offer


Purpose and Profit — Envato is a purpose-driven, BCorp certified business. We strive to have a positive impact on the lives of all of our stakeholders, from content creators and customers to our staff and the broader community.
Global Impact — Envato helps anyone unlock their creative potential. Millions of people around the world use Envato's products to bring their ideas to life and earn a living using their creative skills.
Diverse and Inclusive — Envato consistently ranks high in Australia's Great Place to Work survey. We're committed to ensuring all our staff feel welcome, included and respected every day they work for Envato, through a caring, engaged and flexible work environment.
Personal Growth — At Envato, personal development and career progression can take many forms. Envatians are supported to shape their careers through our Apprentice Developer program, secondment opportunities, investment into development programs, or formal mentoring and more.a

Who should apply?


We care deeply about
diversity
and inclusion at Envato, and welcome applicants of all types, and from all backgrounds. If you think you have the skills and experience needed for this role then we'd like to hear from you. We are considering applicants to either work remotely from anywhere Australia & New Zealand, or eventually join us in our Melbourne HQ. 
We care about your privacy. By submitting your application you are agreeing to our Privacy Policy. If you're into reading legal documents or you're keen to know more about how we handle your personal information read our
Privacy Policy
before you submit your application. 
Apply to Envato
About Envato
Office address
121 King Street, Melbourne CBD, VIC, 3000
Company size
1001-5000 people
Founded in
2006