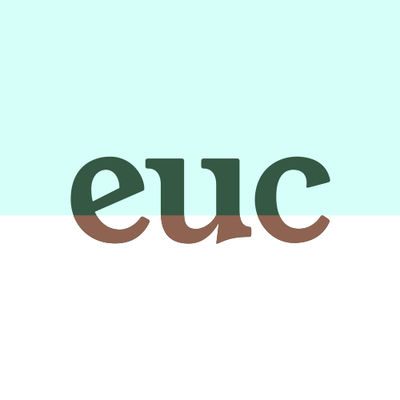 Packaging Designer at Eucalyptus
Apply to Eucalyptus
We are building the future of accessible, patient-centric healthcare right here in Australia!


In less than 2 years, we've grown to over 70 000 users across 3 brands. Blackbird, who invested in us, said we are among the
fastest-growing companies
they have ever funded.
What do we do, exactly?


Well, we have built a technology platform to deliver healthcare to Australians with a level of care and depth that brings healthcare into the internet age. We plug into doctors and pharmacies from all over the country, and our brands (
Pilot
,
Kin
and
Software
) cater for different demographics.
How do we work?


Things move quickly here. We like to set goals with the mindset that if we hit them all we haven't challenged ourselves enough. You'll be surrounded by a world-class team of thinkers, designers, engineers and leaders who are obsessed with three things:


The health and wellbeing of the average person
Creating delightful user-experiences
Making healthcare fun and interesting (because it is)

The organisation is flat and decision making happens regularly and rapidly at every level of the org. We believe too many chefs spoil the broth and ultimately people are given the freedom to make decisions (and mistakes), and learn from the journey. Ultimately, we believe execution is more important than anything.
Why you'll thrive here


We want to set you up for success from day one, ensuring you'll thrive here because you'll:


Come in at the ground floor at one of the fastest growing startups in the country while we are still small (< 50 people)
An awesome office in Haymarket, near Central (with flexible work – esp. during COVID)
See the meaningful impact of your work on over tens of thousands of actual users (check out the customers that love us!)
Learn from some of Australia's best marketers, engineers and creatives, joining a diverse team from McKinsey, Atlassian, Canva, Koala, BuzzFeed, Spaceship, Optiver
A share in the company (equity), so you are rewarded for your best work
Note: we are open to part-time or casual / contract work for this role too :)


Across our brands, we are serving an increasing number of customers who have appetites for the next generation of products in the health and wellness space. The Packaging Designer is responsible for dreaming up a range of amazing physical product experiences that satisfy our users' demand, working closely with our new product development function and working to timelines and budgets.


They will spend time developing concepts and directions for our packaging for a number of brands, and working with our creative teams to settle on a style and design. At the same time, they'll work within our R&D team to find a solution that not only works and looks great, but is achievable within timelines. They will also be in contact with suppliers and manufacturers to deliver print-ready artwork, develop samples and check for quality.


Job requirements


3+ years experience in Print or Packaging design
Expert at Adobe Creative Suite
An understanding of print and pre-press processes
A keen interest in beautiful objects, packaging trends and brands
Ideally, a Design or Industrial Design degree (not a must)
An interest in e-commerce and online business models
Ability to work quickly and collaborate
Apply to Eucalyptus
About Eucalyptus
Office address
249 Pitt Street, Sydney CBD, NSW, 2000
727 George Street, Haymarket, NSW, 2000
Company size
11-50 people
Founded in
2019