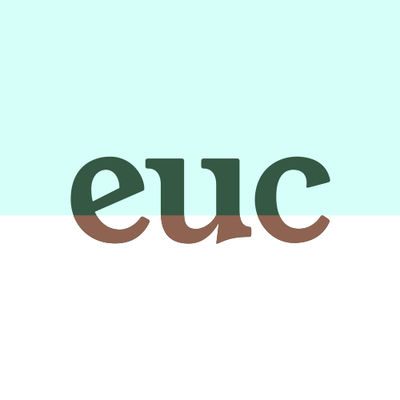 Senior Software Developer (Full Stack) at Eucalyptus
Apply to Eucalyptus
As a senior engineering voice in a tight-knit startup experiencing explosive growth, you will be working on infrastructure on our consumer healthcare apps Pilot and Kin.
Get in at the ground floor at one of the fastest growing startups in the country (while we are <30 people)
Challenge yourself by working in uncharted territory in consumer tech and telehealth
Thousands of actual users (and hundreds of 5 star reviews) on our products means you are making a real and measurable impact (in some cases, life-changing – not joking – check out the Pilot and Kin reviews)
Learn from some of the best marketers, engineers, creatives and entrepreneurs. We do everything from creating ads, to buying media, to testing ideas in-house, so you will be exposed to disciplines you didn't know existed.
Our hiring bar is extremely high, and you'll join a diverse team coming from Koala, Canva, Atlassian, Buzzfeed, Optiver, Spaceship, McKinsey and more
Central Sydney-CBD office with a buzzing energy (at least until Corona hit)
Competitive salary with equity (stock options)

The role


As a senior software developer at Eucalyptus you should:


Be a key architectural voice in designing and building a scalable frontend and backend for our multi-brand platform.
Balance rapid iteration speed with the overall stability, security and modularity of our system.
Work closely with product and design, as well as marketing, content, and operations to develop the best telehealth infrastructure.
Mentor colleagues and contribute to championing development processes, guidelines and engineering practices for the team (e.g. Pair Programming, Code Reviews).

About Euc


We're one of the highest growth startups driven by the mission of re-envisioning the future of digital healthcare in Australia.


Within our first year, we launched two highly successful brands, Pilot, a medical advisor for men's health and Kin Fertility, Australia's first contraception subscription service. Since our inception, we have thousands of active users and hundreds of 5 star reviews! We're not joking when we say we have made measurable, and in some cases, life-changing impact on people's lives (check out our Pilot and Kin reviews).


With our recently secured Series A $8mil funding, we're looking for some awesome people to join us on the next step of our journey!


Job requirements


Need to have work rights in Australia and available for work in Sydney
Several years developing software at other startups or software companies under your belt.
Recent and extensive full stack experience building web products using JS frameworks such as Vue or React, Web Technologies (ES6, Promises, CSS), TypeScript, Node, GraphQL, PostgreSQL.
Practical experience with scalable cloud architecture with AWS, and dev ops or security experience is a bonus.
Excellent written and verbal communication skills.
Experience with building reusable components across multiple applications and code bases
Apply to Eucalyptus
More jobs at Eucalyptus
About Eucalyptus
Office address
249 Pitt Street, Sydney CBD, NSW, 2000
727 George Street, Haymarket, NSW, 2000
Company size
11-50 people
Founded in
2019