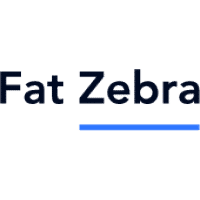 Fat Zebra
Fat Zebra was built as a simple way for merchants to accept credit card payments online whilst still maintaining a strong focus on security, reliability and great user experience.


Our online payment gateway provides you with all the features and benefits you deserve with no hidden fees or charges to ensure you have all the right tools to trade online.

What's behind the stripes?


Fat Zebra specialises in online payments. As developers, we look to make the process as simple as possible whilst still providing all the required functionality of a payment gateway product.


Our experience is in software development and finance – this helps us understand your needs and the requirements of the industry. Accepting credit cards online has traditionally been complicated and a painful process. We aim to fix that.

Our Core Values include


Honesty and Transparency – Fat Zebra believes in maintaining a close and honest relationship with our customers by being transparent about any issues.
Value – Our pricing is aimed to provide you with the best value for your business. We are always willing to talk if you think we can do better.
Reliability – Your business relies on us to be available 24/7, therefore we aim to maintain reliable systems.
Support – Fat Zebra is available around the clock to make sure you get the support you need.
Secure – We proactively address any security issues and maintain up to date systems along with regular security scans.
Innovative – We strive to keep our systems up to date and moving forward with current technologies.

At the end of the day, if you're not happy, then neither are we.