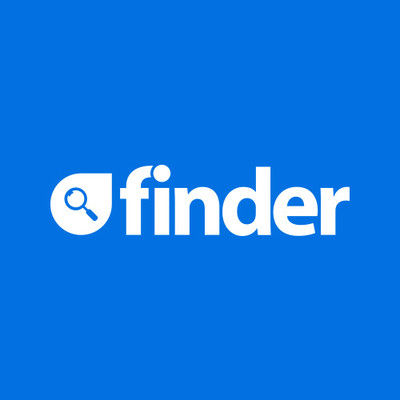 Chief Product Officer at Finder
Apply to Finder
You are a visionary. Innovative, strategic and entrepreneurial with discipline, methodology and structure. 
You will be responsible for both driving and making incarnate our product vision and strategy. You will be an inspirational ambassador of the Finder product suite, current and future, exciting all with whom you speak to and work with be they company crew, visitors, Finder members or investors.. You will set the bar in terms of excellence, vision and clarity of thinking.

You will foster an innovation culture that is comfortable with experimentation along with the successes and - importantly -  failures that come with this. Your global team and direct reports will be cherished, nurtured, stretched, coached and honed into the finest product management force on  the globe. You will be responsible for talent and performance management. You will support your team to set clear goals and measure key results; adjusting course consciously when needed.

Along with the CTO, you will co-own the roadmap and commercially astute investment prioritisation to ensure that we maximize our return on that investment across the run, growth and transformational time horizons. 

You are an integral part of our executive leadership team working closely with the Chief Product & Technology Officer, your peers and your crew to set and deliver our goals, rapidly shipping valuable outcomes.  


Main Responsibilities:


People Leadership - manage and develop your crew of product managers and the product management function that you are responsible for. We are nothing without our crew. 
Experimentation - help your teams set hypothesis, test riskiest assumptions and break down large and complex issues into small, deliverable steps. 
Delivery Roadmap  - transparent and up-to-date view of all product and engineering  workstreams underway 
Product Vision & Strategy - with the leaders, own the vision for our suite of products, and the strategy with which we will execute for the greatest impact and growth. 
Thought Leadership - be the foremost product thinker at Finder, across the latest developments, trends and megatrends and able to aim a launch for where the market will be once development has been completed. 
Return on Investment - strive to ensure that we have the greatest of all possible ROIs, delivering appropriately sized launches and where needed utilising the full spectrum of capabilities and strengths that Finder has at its disposal, including marketing, PR, client management and publishing. 
Project Measurement & Tracking- Project tracking and monitoring. Work with the team to see that all projects are delivered on time, within the scope for the project and within planned expenditure for the project
Stakeholder Management - Meet with and include stakeholders from other teams to ensure that E&P is helping other teams and the business meet wider objectives.
Dependency Management - reduce and mitigate inter workstream dependencies, removing blockers and escalating or resolving problems
Risk Management & Mitigation - Navigate risks, taking those that make sense and avoiding those that would mean recklessness. 
Essential Requirements:


Product leadership and successful delivery of major growth for a FinTech company.
Experience with adtech and app product teams focused on growth of users at scale to ship world class products globally and at pace.
World class people leadership and demonstrable passion for crew development,  building high-performing teams and scaling teams.
An inspirational and empathetic leadership style that builds rapport and strong, effective and honest relationships.
Demonstrable employment of different product management approaches for different scales of investment and different maturity of products (e.g. MVP versus iteration and more versus better).
Excellence in working with objective data, OKRs, KPIs and a deep understanding of how product changes impact the delivery of our strategy. 
Proven ability to quickly bring yourself up-to-speed in a new company and new domain.
Strong ability to quickly and effectively see key trends and opportunities in complex systems.
Technical strength and knowledge to allow you to best understand the art of the possible and where to trade off. 
A passion for UX and building the best possible UI, combined with the knowledge and understanding of the metrics required to measure it. 
Belief in our mission to help our members make better financial decisions every day and full bloodied drive in our execution of it 
A creative and disciplined mind 
Product and Feature management and prioritisation frameworks and techniques 
Demonstrable excellence in strong stakeholder management at all levels with visible and enlightened commercial acumen 
A desire to continuously develop and master your craft 
Nice To Have:


Machine Learning and Data Science
Client Management 
Online Publishing Experience


About Finder:


Global success requires a like-minded community of people working together. Our team of energetic, savvy and passionate Finders is committed to guiding our audience through complex decisions. Every day, we help people save money, get better rewards and learn something new.

Finder is equally committed to helping our team grow, thrive and remain inspired to learn.


Achieving our mission of changing the way the world makes decisions requires a diverse mix of creative, passionate and innovative people. We are committed to being an equal opportunity employer and continually striving to create a diverse and inclusive environment where all of our people feel a sense of belonging and bring their authentic selves to work.


We are on a unicorn growth trajectory, sustaining 30% - 50% revenue growth year-on year since our founding and have successfully scaled our business into the US, UK, Canada and other markets with those regions seeing even higher growth. We are investing heavily in our product and seek an established and inspirational leader to help us realise our high impact strategy aimed at shifting the comparison paradigm so that Finder becomes the first and last financial decision anybody ever needs to make.

Application process:

If this sounds like the kind of opportunity you've been looking for, select the 'Apply Now' button below to submit your cover letter and resume. Use your cover letter to introduce us to you; we want to know who you are, what you've worked on and why you think you'd be a great addition to the Finder.com.au team.

Finder is an Equal Opportunity Employer. All qualified applicants will receive consideration for employment without regard to race, religion, gender identity or expression, sexual orientation, age, marital or disability status.
Apply to Finder
About Finder
Office address
99 York Street, Sydney CBD, NSW, 2000
Adelaide CBD, SA, 5000
Company size
201-500 people
Founded in
2006