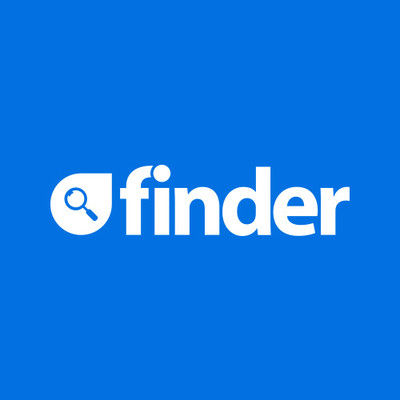 Technical Product Manager at Finder
Apply to Finder
Global success requires a like-minded community of people working together. Our team of energetic, savvy and passionate people at Finder are committed to guiding our audience through complex decisions. Every day, we help people save money, get better rewards and learn something new. 


Our crew works tirelessly with brands in over 100 categories including banking, telco, insurance, retail, travel and more in over 80 countries. 


Finder is committed to helping our team grow, thrive and remain inspired to learn to deliver for our customers and partners.


We have expanded around the globe and our crew of 400+ is now operating in offices across Sydney, New York, London, Toronto, Manila, Auckland and Wroclaw. Finder continues to forge a global presence with a vision to become the world's go-to destination for comparing – helping people to find better.
Achieving our mission of changing the way the world makes decisions requires a diverse mix of creative, passionate and innovative people. We are committed to being an equal opportunity employer and continually striving to create a diverse and inclusive environment where all of our people feel a sense of belonging and can bring their authentic selves to work.
About the role

The Product Manager - Niche Builder will manage the entire process of how our data is stored (keeping the lights on). Currently, this data is stored by each team and manually update any changes that are made from vendors. 

As the Product Manager, you will create visual interfaces for our vendors to be able to update any info and work to build open API's were this information will pull automatically. 

Responsibilities: 


Understand complex technical conversations & deliver them in a non-technical manner
Partner with Client Services crew to help onboarding new clients 
Managing '1 crew' - working with stakeholders to create roadmap and strategy and then working with the team to deliver on it. 
Partner with the team to break down the roadmap into goals that are 
Supporting any internal crew that are using the interface, including troubleshooting and training, managing updates or any requests with the interface 
Migrate all of our old Niche's into the new interface and building tools to help migrate. 
Support the user interface in upgrading features 
Partner with other teams that build tools using niche builder data. 
Ensure all data is displayed in a useable way.  

What we're looking for:

An analytical and technical thinker who can find solutions to complex problems, with the ability to translate the technical solutions to a non-technical audience. 

Essential:


Background working on API and services
Prior experience in product managing services architecture, desirably Java-based
Basic code/scripting experience, desirably in PHP, twig
Basic understanding of how databases work, desirably MySQL
Experience managing backend products which focus on performance and reliability as a key metric

Desirable:


Technical documentation writing
Experience with Java, PHP, twig and MySQL. 

Application process:


If this sounds like the kind of opportunity you've been looking for, select the 'Apply Now' button below to submit your cover letter and resume. Use your cover letter to introduce us to you; we want to know who you are, what you've worked on and why you think you'd be a great fit with the
finder.com.au
team.
Finder is an Equal Opportunity Employer. All qualified applicants will receive consideration for employment without regard to race, religion, gender identity or expression, sexual orientation, age, marital or disability status.
Apply to Finder
About Finder
Office address
99 York Street, Sydney CBD, NSW, 2000
Adelaide CBD, SA, 5000
Company size
201-500 people
Founded in
2006