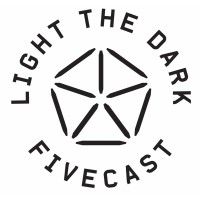 Marketing & Communications Specialist at Fivecast
Apply to Fivecast
The Marketing & Communications Specialist will lead the execution of Fivecast's Brand Communications Strategy, and position Fivecast as a thought-leader in AI-enabled intelligence for our customers in law
enforcement, corporate security, intelligence, defence and border protection.

About Fivecast

Founded in Australia and now expanding globally, Fivecast is a world-leading provider of digital intelligence solutions – powered by AI and capable of solving the most complex intelligence challenges. We provide the world's most important public and private organizations with the capability to explore masses of digital data, gaining insights which are critical in protecting our communities. There is simply no other technology that has the capability of Fivecast.

Fivecast is an inclusive employer, we value diversity of thought and experience and believe our inclusive culture contributes to our success. We are committed to building a workforce that is representative of the
communities in which we live and work.

Reporting to: CEO

Hours: Full time. Some out of business hours work may be required.

Responsibilities

The Marketing and Communications Specialist is responsible for:


Promoting Fivecast thought leadership
Executing the Fivecast Brand Communications Strategy across all channels
Development and delivery of content and channels, including:

Fivecast webinar series
Fivecast case studies
Fivecast website
Promotional videos
Social media – LinkedIn and Twitter
Fivecast mailing list
Investment prospectus & pitch decks

Working with our channel partners to broaden the Fivecast message
Supporting the roll-out of the Fivecast Academy training platform
Identification and management of global conference and trade show presence
Development and effective use of marketing merchandise
Assisting with Bid & Tenders

Essential skills and experience


Proven experience in establishing thought leadership for emerging brands
Excellent stakeholder management skills
Excellent interpersonal, communication, and presentation skills
Proactive and self-motivated, with the ability to work with a high level of autonomy
Computer technology-savvy, including for in-house production of marketing collateral (video, website, etc)

Desired skills and experience


Bachelor's degree in Communications or Marketing
Strong critical thinking and problem-solving skills
Experience in enterprise software sales

Expected behaviours

To model the behaviours expected of all staff, the Marketing & Communications Specialist will:


support and encourage a diversity of views, skills and personalities across the business;
be open, honest and maintain respect for all personnel and partners;
maintain a policy of inclusiveness and encourage dialogue with all stakeholders;
clearly and constructively voice concerns and ideas;
actively seek to build relationships with all of the Fivecast's internal and external stakeholders; and
commit to deliver and deliver on all commitments.
Location: Adelaide, South Australia.

Travel: Infrequent interstate or international travel may be required. 
Apply to Fivecast
About Fivecast
Office address
North Terrace, Kent Town, SA, 5067
Company size
11-50 people
Founded in
2017