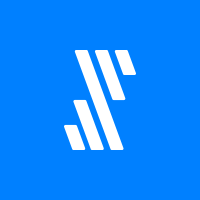 Business Development Representative at Fivetran
Apply to Fivetran
From our founding until now, our mission has remained the same: to remove the engineering burden from data teams by standardizing and fully automating data connectors. With Fivetran, your data just arrives in your warehouse, canonical and ready to query, no engineering or maintenance required. As we watch more and more companies leverage our technology to become truly data-driven, we're proud not only of our growth but also of the fact that we've grown without compromising our core values.
Integrity.
We do the right thing, even when it's harder in the short run. We challenge the status quo by reasoning from first principles.
Initiative.
Fivetran belongs to all of us. We take ownership and are accountable for getting things done. Through curiosity, learning, and coaching, we grow as individuals and teams.
One team, one dream.
We share the pains and successes of our customers, partners and colleagues. We seek, gather, and trust a diverse group of teammates with different perspectives to guide Fivetran's progress.
If these values resonate with you, we'd love to hear from you.
We are looking for a motivated Business Development Representative to join Fivetran. In this role, the BDR will work closely with quota-carrying sales executives as well as non-sales professionals at Fivetran to ensure the company's continued rapid growth. The BDR's responsibilities will include sales development, lead generation, inside sales and sales operations, as well as the other sales, marketing and customer service related work as needed. Seeking candidates with prior SDR or BDR experience only.

As a Business Development Representative at Fivetran you will


Prospect to companies and generate meetings with all levels of employees from, C-Level to data analysts.
Organize, log activity, and categorize sales lead information into Salesforce.com.
Be able to give an intro of what Fivetran does to prospects and how we can aid their business insights. 
Use strong selling and influencing skills to set up qualified appointments.
Develop and implement sales strategies to grow the business and hit account acquisition targets.
Attend sales meetings, vendor training, and local trade shows to keep current with technology.

Your superpowers


1-3 years of sales experience, including sales development and/or closing (required).
Passion for developing a career in technology sales.
Excellent in-person, phone, written, and verbal communication skills with both internal and external clients.
Demonstrated success in achieving quotas and/or targets.
Highly detail-oriented.
Able to convey technical principles in a very consultative and conversational way.
Comfortable with daily, weekly and monthly call, email and meeting targets.
Possesses the aptitude to advance into a quota-carrying sales role.
Strong mac skills required; knowledge of Salesforce.com a plus.

About us
Shaped by the real-world needs of data analysts, Fivetran technology is the smartest, fastest way to replicate your applications, databases, events and files into a high-performance cloud warehouse. Fivetran connectors deploy in minutes, require zero maintenance, and automatically adjust to source changes — so your data team can stop worrying about engineering and focus on driving insights. To learn more about Fivetran's culture and what it's like to be part of the team,
click here
and enjoy our video.
Apply to Fivetran
About Fivetran
Office address
Company size
201-500 people
Founded in
2013